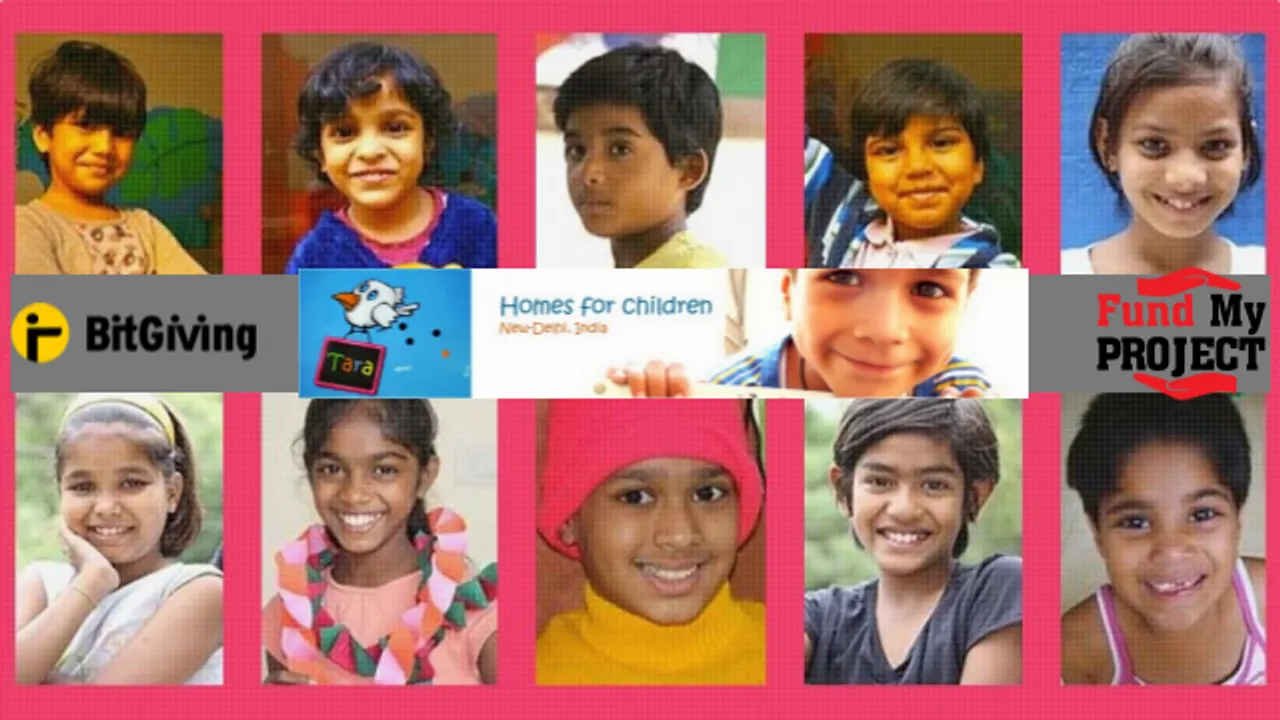 Here's how your CSR Funding can help brighten the lives of underprivileged girls in North India.
This cause is featured on Fund My Project as part of CSRlive.in's collaboration with BitGiving.com
Project by: Saamir Gupta & Vishal Lahoti - Management Consulting Professionals at Accenture Strategy, Cross-fit L-1 Trainers, Globetrotters, Movie Buffs & Big fans of kids at TARA!
Location: New Delhi
Funding Required: INR 5 Lacs
Here's what Saamir Gupta & Vishal Lahoti have to say about this Project:
Most giving is 80% emotion and 20% rational. And the best way to get to someone's emotions is to tell a story. So here is the story of TARA -
A french child psychologist visits India and happens to see kids sleeping at pavement of New Delhi Railway Station. He stays back to start a home for a handful (~20) of underprivileged boys.. a HOME, "TARA" and not an institution. He provides the boys quality education, security, complete health care and a real opportunity to carve a bright future. These boys, turning to young adults facing the world as equals, with confidence far more than most of us.
We have been associated with TARA for over 5 years now! We have seen not just TARA boys evolve into TARA big birds (young adults) embracing the world but also the extension of TARA to TARA Tots (kids below 6 years of age) and now TARA Girls. All of this, in spite of all the hardships including limited funding, serious health issues with some kids, stringent policies, and compliance issues in India.
Saamir has been running for TARA for a long time, but always in Delhi. This time Vishal challenged Saamir to take inspiration from TARA and the kids and make the journey much more difficult and hence much more rewarding! Saamir hates height and mountains and this would be his first time to Ladakh. But if TARA can excel in being an excellent home to these underprivileged kids, if these kids can shun their past and compete with the world as equals, all our friends and family can come together and support this noble cause… running 21 kms in Himalayas is the least Saamir and Vishal can do.
You are contributing directly to the fantastic education of these girls (mind you - they can beat you anytime in French), their super nutritious meals and regular maintenance of their home.
If possible, please do plan a quick visit to any of
TARA
shelter homes to see how meaningful your contribution is for these kids. Very apt lines from Winston Churchill for the context - "We make a living by what we get, But we make a life by what we give."
Want to Fund this Project?
Visit BitGiving.com here and support the cause.
Looking for funding?
If you have a social project that's high on innovation and impact, but running low on financial fuel, do write in to Nidhi Singh at nidhi@csrlive.in with your proposal, and we'll feature it on FUND MY PROJECT.