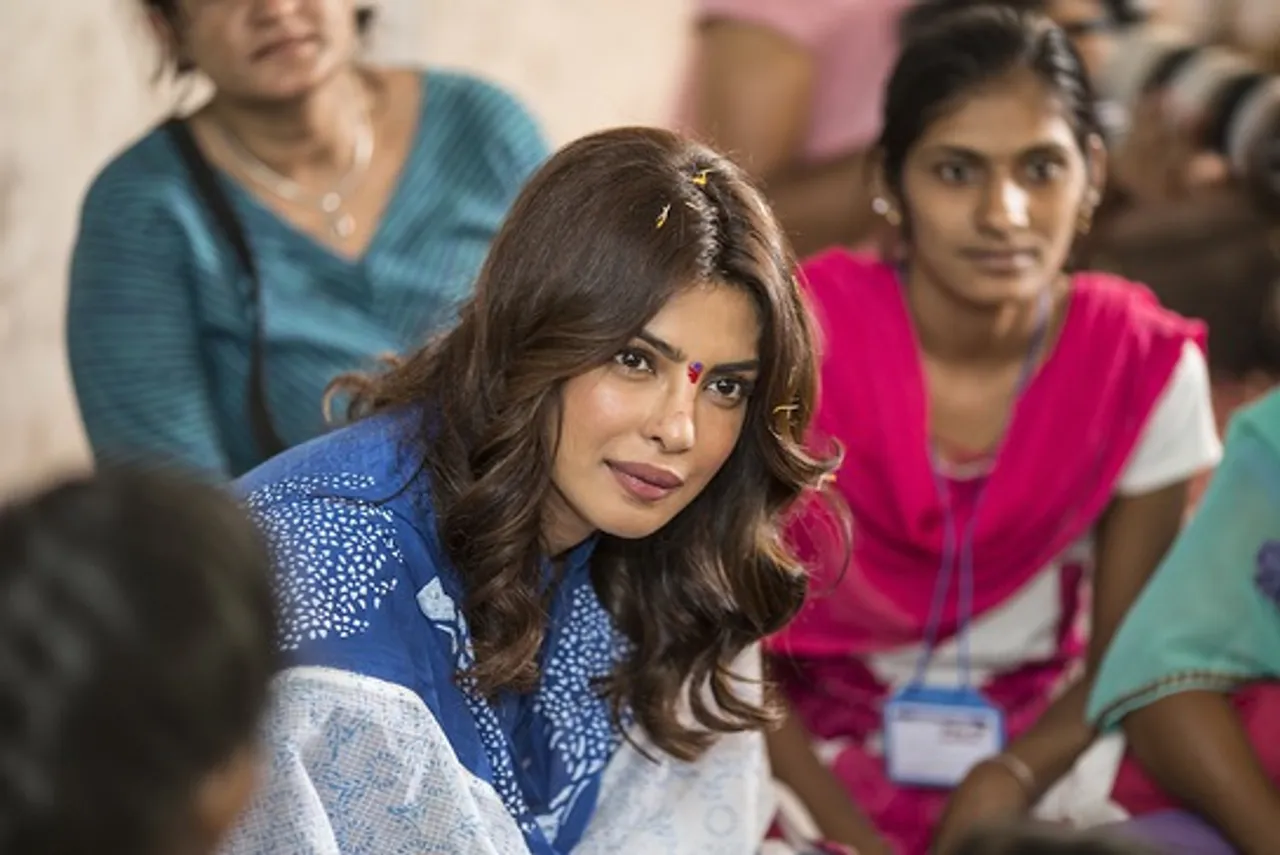 Whether it was portraying the highs and lows of a supermodel in Fashion, for which she received the coveted National Award or playing a femme fatale in 7 Khoon Maaf or more recently, packing a punch as a boxer in Mary Kom, Priyanka Chopra seems driven to push the boundaries by choosing challenging roles. While she has strived for excellence in her career, the actress has also been very vocal about giving back to the society and championing causes. Most recently, she participated in Prime Minister Narendra Modi's Swachh Bharat Abhiyan campaign in quite an innovative way. One of the celebrities nominated by the PM, PC not just cleaned up but also rehabilitated a slum in Mumbai's Versova area where she had shot her 2012 release Agneepath. Along with her team, the actress managed to remove eight trucks worth of garbage from the land and flattened it, paving way for better living conditions for the locals. She was even lauded by the PM for her innovative efforts after watching the video posted by her on Twitter.
In August 2010, Chopra was appointed as the national ambassador for the United Nations Children's Fund in India to promote child rights and adolescence. As the face of UNICEF and as youth icon and a leading public figure to reckon with, she has strongly supported women empowerment and right to education. She has participated in several campaigns including 'Save the Child' and 'Adoption for Education'. Taking time out from her busy schedule, PC has also been hands-on in the ground work done by UNICEF. She has made several trips across the country to campaign for health and hygiene awareness of adolescent girls. Earlier this year, she visited Chandrapur, 900 kms from Mumbai, as a part of UNICEF's Building Young Futures programme, locally known as Deepshikha which is run in partnership with Barclays. The programmed attempts to provide peer-to-peer support to young women to develop their life, hone entrepreneurial and financial skills so that they can maximize their potential and overcome the challenges they face in society. During her visit, PC met young women who had faced several hardships and witnessed how they were being empowered, given a voice and confidence to handle life's problems. She also advocated that parents, care-givers and educators must give the girls more and more opportunities to grow in their lives.
While she has made a foray into the global music world and is now an international recording artiste, PC also lent her voice for an admirable cause. Firmly believing in the campaign's mission that every girl, no matter where she is born, should grow up safe, healthy and empowered, she lent her voice for a ground-breaking documentary film that is a part of the Girl Rising series. It tells the stories of nine girls born into unforgiving circumstances and also highlights the importance of education to change the world.
Besides supporting causes for women, the actress is also a green celebrity, having voiced her concern for the environment. She has backed NDTV's Greenathon campaign where she pledged her support to protect Mother Earth. Former environment and forest minister Jairam Ramesh also roped her in as the national green ambassador to initiate eco-friendly campaigns in India, which involved projects such as tiger conservation and river cleaning. Gladly giving her consent, she has advocated that small efforts by individuals go a long way in keeping surroundings green and clean.
Add to Flipboard Magazine.