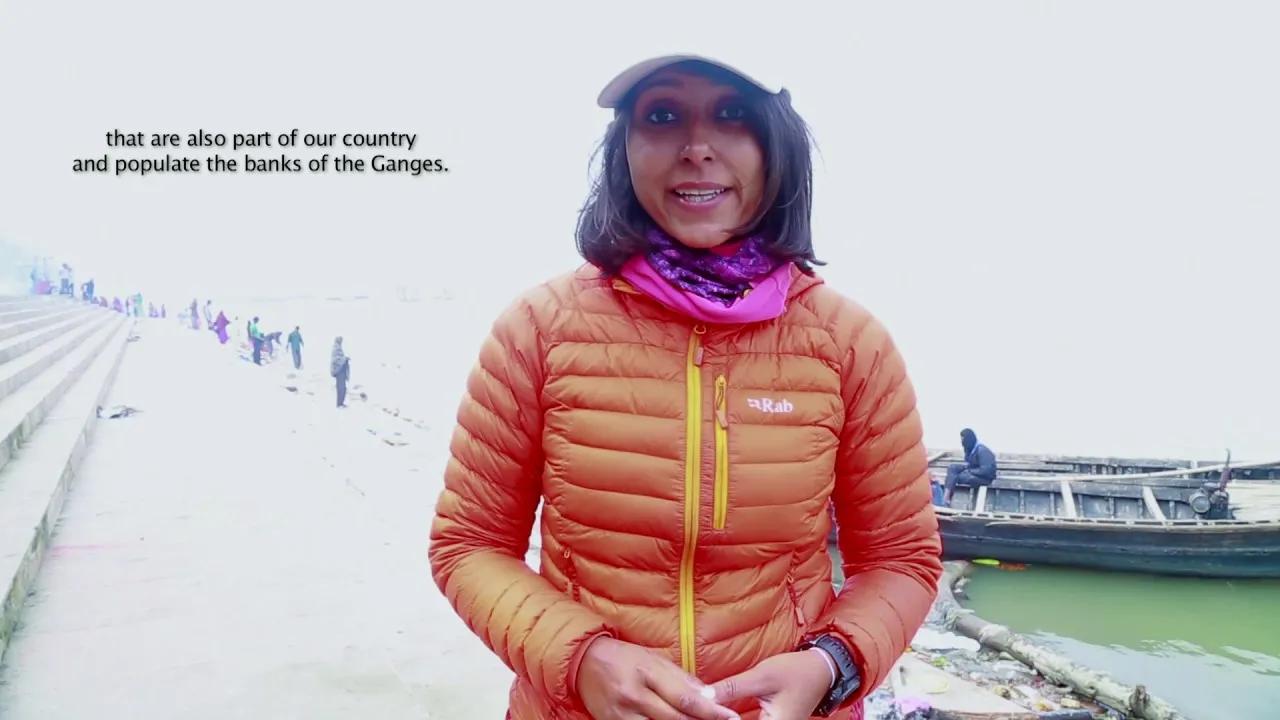 Here's how your CSR funding can help in reviving efforts to clean Ganga by asking for more loo's for communities living close to the river banks and reduce the risk to their lives.
This cause is featured on Fund My Project as part of CSRlive.in's collaboration with BitGiving.com
Project by: Shilpika Gautam
Location: Kanpur, Uttar Pradesh
Category: Eligible CSR activity as per Companies Act 2013, Schedule VII
(iv) ensuring environmental sustainability, ...conservation of natural resources and maintaining quality of soil, air and water;
Funding required: INR 15 Lacs
Here's what Shilpika has to say about this project.
Hi there, I am Shilpika, an Indian who has come back home from London. I am doing the first source to sea pushing myself to do a 2500 km expedition across the 2,500 km length of river Ganga, using only a stand up paddle board and will be sharing share some amazing stories of work by the Ganga over the next few weeks.
You may wonder why this weird ask and this crazy and arduous challenge just to share some stories? Well, I am a water sports enthusiast and have always dreamt of navigating the pristine waters of the Ganga to witness the different facets of this magical and, meandering lifeline for millions of Indians. This was until I saw the how the mighty river was under threat due to untreated sewage and plastics flowing openly and choking her life. The dream to navigate the Ganga then became a cause. I hope that my journey will ring a bell and inspire you to help change this alarming situation. On this journey, my partner is WaterAid India, a non-profit known for its outstanding work on enabling access to safe water, and sanitation and hygiene for the poorest and most marginalised communities across India. I am fundraising for them as they rely on people like me and you to provide toilets, safe water and hygiene training to the communities settled living along the Ganga and thus helping keep the river clean.
The Impact
Open defecation, faecal sludge and untreated sewage are some of the serious threats to our river faced by Ganga. A WaterAid India study found that an alarming 70 per cent of India's surface-water is polluted largely due to raw, untreated sewage flowing into our rivers and water bodies. What is worse, 91 per cent of our small towns and villages lack an organised sewage system. Studies indicate that untreated sewage equaling water from more than 12,000 Olympic-sized swimming pools flows into our water bodies every day! The Ganga is one of the many water bodies severely affected by such pollution. Deterioration in the quality of its water directly impacts the health and well being of people who live around it. In some stretches, particularly during lean seasons, the river's water becomes unfit even for bathing..
Along with WaterAid India, I am asking for better access to toilets for communities living close to the river bank of Gangas. 
I am partnering with WaterAid India as they have been doing some great work for improving access to water, sanitation and hygiene among the poorest and most marginalized in the communities. They are recognised for their technical expertise and ability to execute work at the grassroots level. WaterAid India has a robust network, a comprehensive analysis of the real problems in the WASH (Water, Sanitation, and Hygiene) sector in India and we share a common vision of giving every Indian access to safe water, sanitation and hygiene.
WaterAid India is working in four locations by the Ganga through their intervention projects in Kanpur and Fatehpur, Samastipur, Patna and Sahebganj along the banks of the river. A large number of households in these areas lack toilets, which forces people in these areas to defecate near the river, thereby leading to pollution of the river. The numbers are stark!
District: Percentage of Households without Toilets   
PATNA:                                                                                  47.9%
SAMASTIPUR:                                                                          75.91%
SAHEBGANJ:                                                                             38.69%
KANPUR NAGAR:                                                                       60.56%
FATEHPUR:                                                                               64.28%
(*Source: MDWS)
There is a lot we need to achieve and I hope you will join me in this effort to improve access to safe water, sanitation and hygiene for communities along the Ganga.
How Can You Support
You can help communities live a life of dignity with health and happiness. Choose to make a big difference by improving their access to WASH.
Your INR 4,000 will enable a household get access to clean water, toilets and hygiene education.
Your INR 8,000 will help a community get a water point closer home, a water testing tool kit to monitor the quality of water and mason training for toilet construction.
Your INR 12,000 will help every household in a slum get access to safe water, sanitation and hygiene facilities.
How Will These Funds Be Used?
Your incredible support will help WaterAid India bring access to safe water, sanitation and hygiene for communities living along the Ganga in the districts of Kanpur, Fatehpur, Samastipur and Sahebganj. The money raised will help:
44,000 people get access to safe water
1,06, 000 people get access to safe sanitation including toilets
1,31, 000 children, lactating mothers, adolescent girls, anganwadi workers and ASHA workers get hygiene education to keep diseases at bay.
For every rupee you donate to WaterAid India, 85% is used for improving access to water, sanitation and hygiene and 15% goes towards programme support including administration.
Want to Fund this Project?
Visit BitGiving.com here and support the cause.
Looking for funding?
If you have a social project that's high on innovation and impact, but running low on financial fuel, do write in to Nidhi Singh at nidhi@csrlive.in with your proposal, and we'll feature it on FUND MY PROJECT.