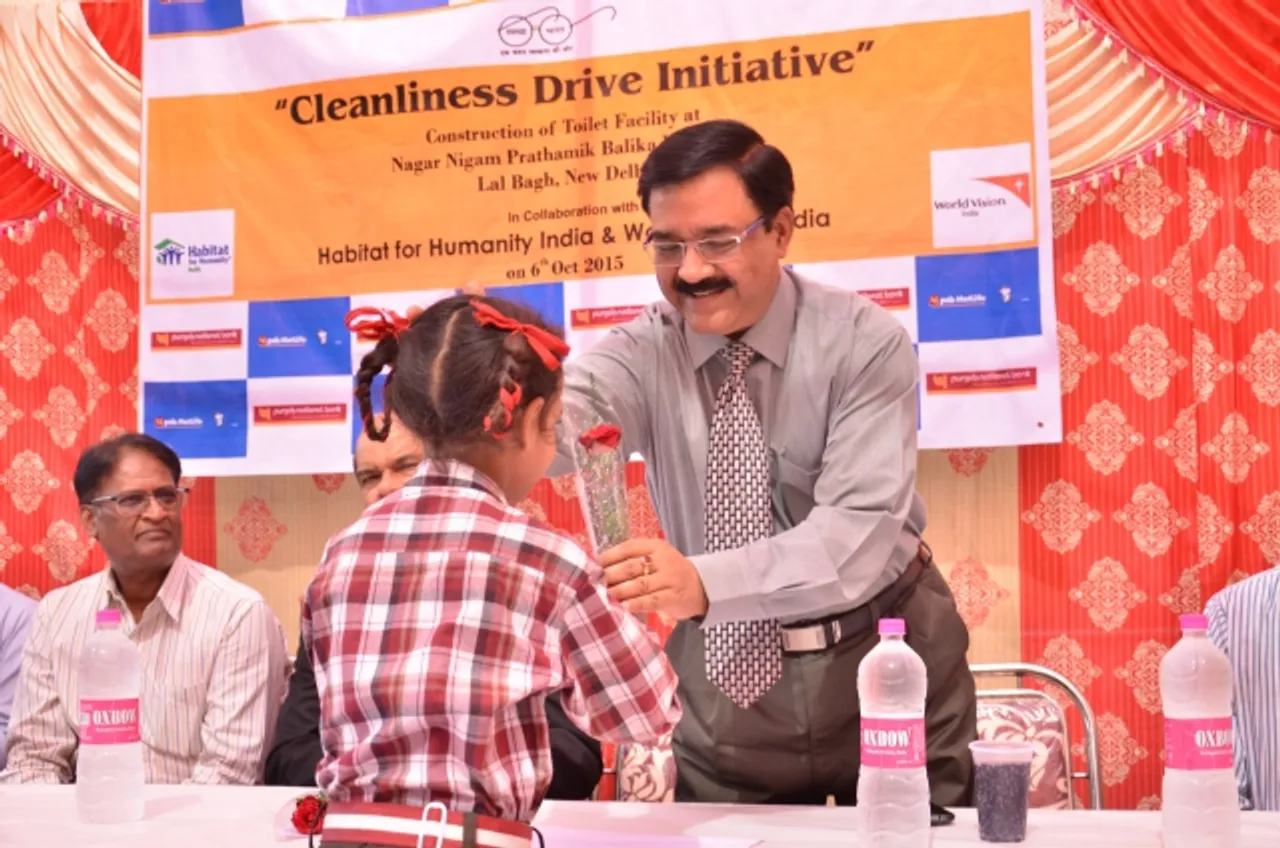 PNB MetLife, along with Punjab National Bank (PNB) and NGO partner, Habitat for Humanity, has constructed toilet facility to benefit more than 800 children in Nagar Nigam Prathmik Bal Balika Vidyalaya, Lal Bagh, New Delhi.
A health and hygiene workshop for children was also organized as part of the inauguration by Rajesh Yaduvanshi, Field General Manager, Delhi & NCR, Punjab National Bank, representatives from PNB MetLife and Pooran Mal, School Principal, in the presence of other teachers of the school.  Supporting Swachh Bharat Abhiyan and demonstrating its commitment towards promoting health and hygiene among children, the initiative is aimed at preventing open defecation in the school. The PNB MetLife supported project, has provided two separate toilets - one for girls and one for boys, ensuring appropriate support and equal chance for girls to continue their education.
During the launch, a professional skit was organised for the children to create awareness around good health and hygiene practices and bringing about a behavioral change among them. Furthermore, sanitation leaders will be elected among the students to monitor cleanliness, proper use of toilets and bring sanitation issues to the notice of the School Principal. The Principal will also give away best 'Sanitation hero' prize to motivate the kids further.
As a part of its CSR program, PNB MetLife has also been running various initiatives and programs around education and development of underprivileged children, health and hygiene, promotion of badminton and Financial Inclusion in India. The company has impacted the lives of more than 25,000 children in the last one year, through its programmes in the state of Jammu & Kashmir and Karnataka.