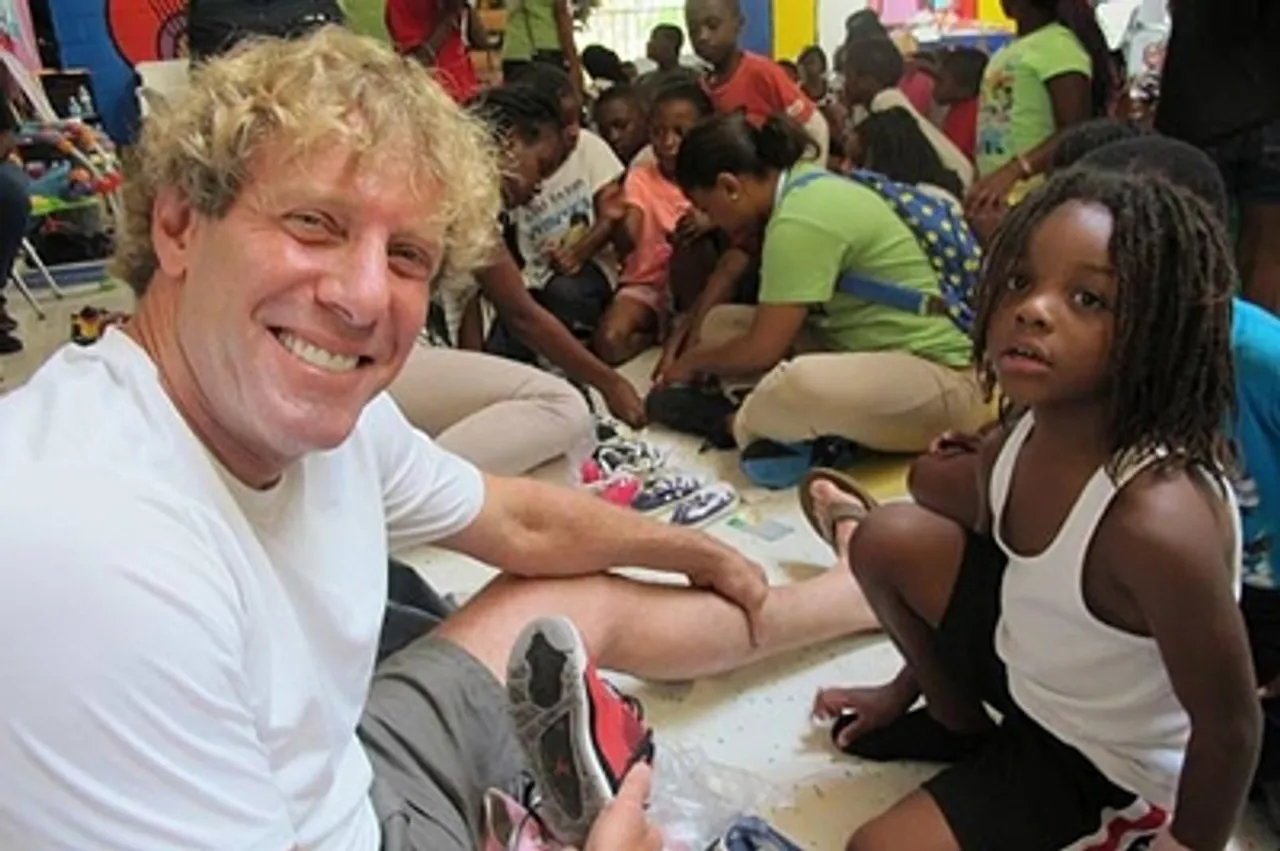 NEW YORK (January 2015): Proper footwear for children is often overlooked around the world. Countries lacking stable infrastructures for clean water or those with ineffective sewage systems, children across the globe are vulnerable to parasitic diseases due to inadequate footwear. Billy4Kids, a non-profit organization aiming to provide the basic needs of children in the form of shoes to foster a safer environment for children to live and play, has worked hard in 2015, making significant donations to Medellin, Columbia; Port Au Prince, Haiti and Santo Domingo, Dominican Republic. With the New Year in full force, 2016 will be an even more impactful year with continued larger donations and expanded regions.
"When my partner and I started Billy4Kids in 2013, we had one goal in mind: to help those in need. Now, two years later, we are incredibly fortunate to have distributed over 4000 pairs of shoes over the world," says Billy4Kids founder and iPark/Imperial Parking CEO, Bill Lerner. "This new year looks to be the most impactful yet as we continue our mission to provide shoes to children in poverty stricken areas. There are a number of ways you can support those who may not have access to basic needs – we urge others to please share their assets to the world because at the end of the day, we can achieve more by working together," he continued.
The vision behind Billy4Kids stemmed from the awareness of infectious diseases affecting barefoot children in areas of poverty around the world. Lerner knew that a drastic change had to be done with the strong focus on prevention. To date, Billy4Kids has made tremendous strides in many countries such as Haiti, South Africa and Peru. 2016 will continue to bring more shoes and hope to even more areas such as South America and local programs benefitting the community close to home.
To contribute clothing or financial donations to Billy4Kids' fight against parasitic diseases, please go to www.billy4kids.org/donate.
About Billy4Kids
Founded in 2013 by Bill Lerner, also known as Billy Lerner, and Alexson Roy, Billy4Kids is a nonprofit organization established to provide shoes for underprivileged children around the world. Parasitic diseases affect 740 million people worldwide, with chronic hookworm in children leading to impaired physical and intellectual development. With the main emphasis on prevention, Billy4Kids provides thousands of kids per year across the globe the proper shoes to help reduce the potential of debilitating injuries and incurable diseases. www.billy4kids.org.
About iPark
Founded by Jack Lerner, Imperial Parking Systems, now iPark, has been in the parking business for over 60 years, and is currently New York's largest family-owned parking garage. Imperial Parking Systems began with a single 25-car lot and Lerner's commitment to service and attention to detail. Decades later, iPark stands as a growing monument to the vision of its founder. With over 100 parking facilities throughout metro New York – and still growing – iPark is a pinnacle of service in the parking industry. www.ipark.com.
Re-published from
MySocialGoodNews.com
as part of CSRlive's collaboration with
Your Mark On The World