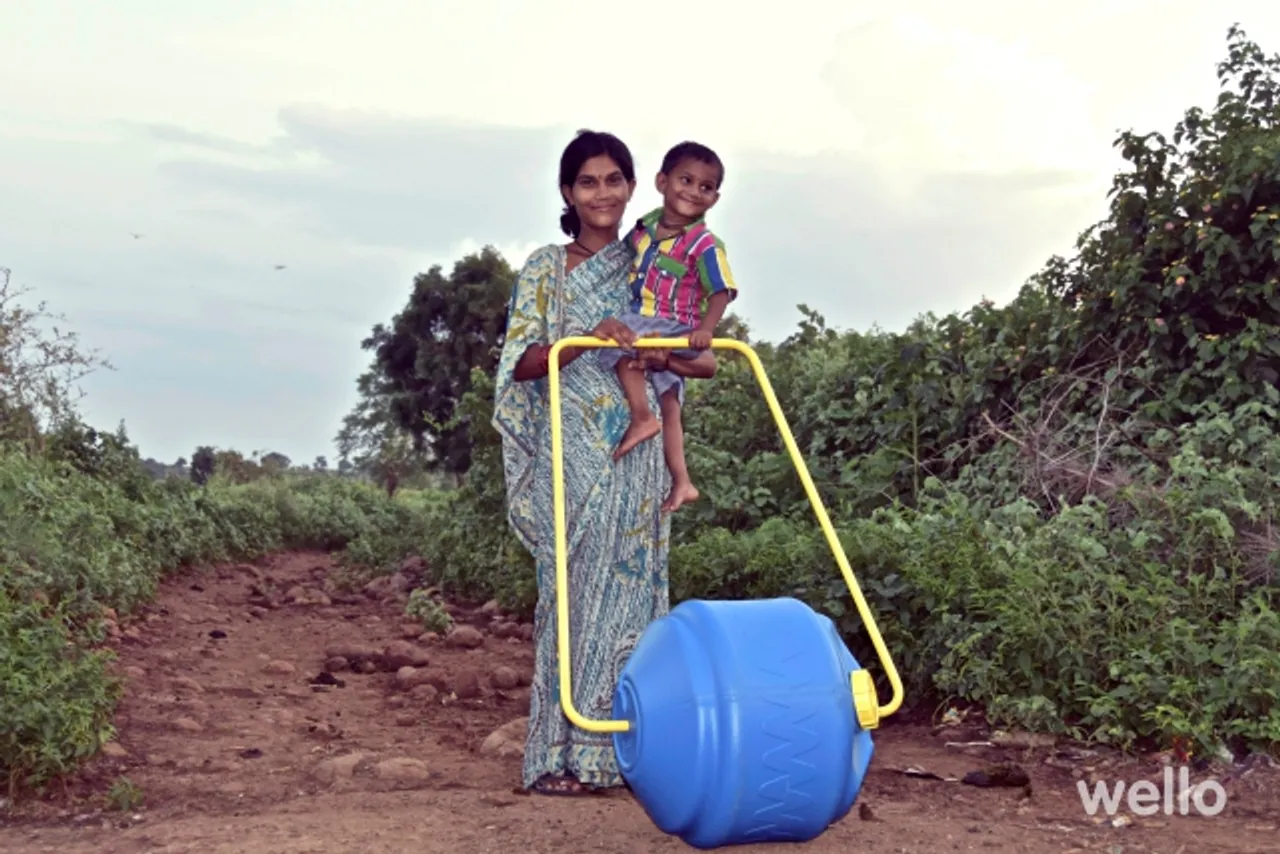 Mumbai (March 9, 2017): Nilkamal has collaborated with Wello, a social venture to manufacture and sell Water Wheel, a flagship product of Wello across India and Sri Lanka.
Over one billion women and girls spend hours every day hauling heavy loads of water to their homes. The practice of head loading can cause chronic back, neck, and eye pain, curvature of the spine, and can lead to death during childbirth. The UN recommends 20 liters of water per person per day but because of the challenges associated with water collection, most rural consumers have access to less than 5 liters per day. The time, physical and health burdens of water collection combine to trap entire families in a vicious cycle of poverty. Wello anticipates that by leveraging Nilkamal's expertise in manufacturing and widespread pan-India distribution network, they will be able to better serve the market of over 250 million rural consumers across India who lacks reliable access to safe water.
The Water Wheel is the flagship of Nilkamal's new line of 'social impact' solutions; products designed to meet the needs of marginalized or vulnerable populations. Other products in the category include ultra low-flow toilets and school desks. The brand aims to take the Water Wheel to the very doors of the needy, at an affordable price, through its extensive distribution network.