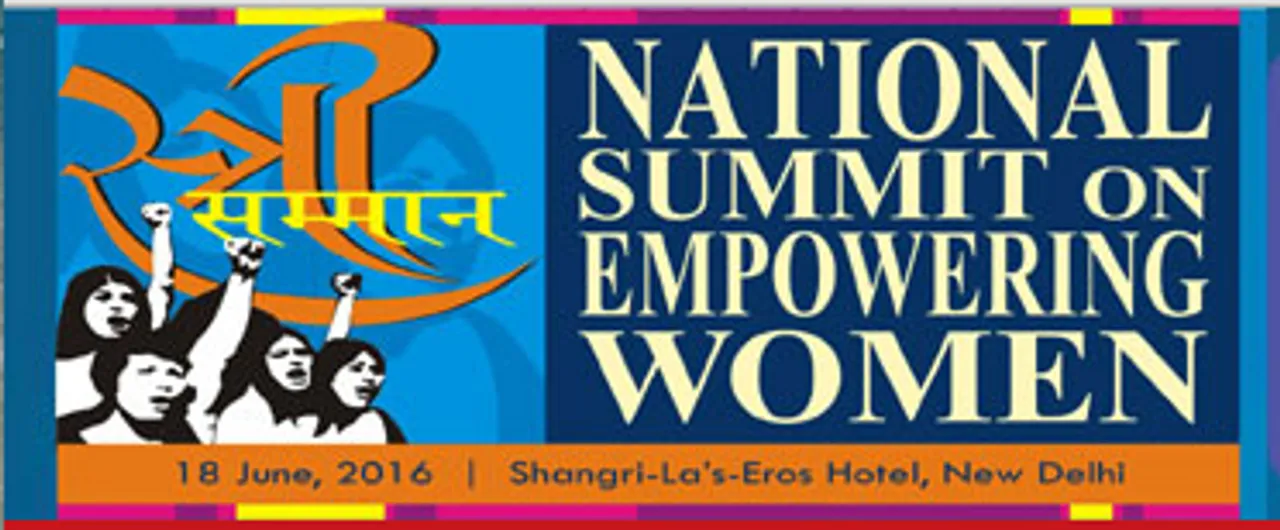 What: National Summit on Empowering Women
Where: June 18, 2016
When: Hotel Shangri-La, New Delhi
Why: The objective of the Summit is to highlight the issues and challenges facing women in India. The day-long conference will see four panel discussions namely: 
1. Enabling empowerment women through technology
2. Financial Inclusion: women's role in management of finances and ownership
3. Women Safety & Security, and
4. Women entrepreneurs: Breaking the glass ceiling. 
In the valedictory session, will have the Indian Women Achievers Award, aimed at identifying, recognising and honouring a host of women achievers of the country. Awards will be given in recognition of their vision, thought, leadership, contributions to the society and professional commitments.
For more information visit here.