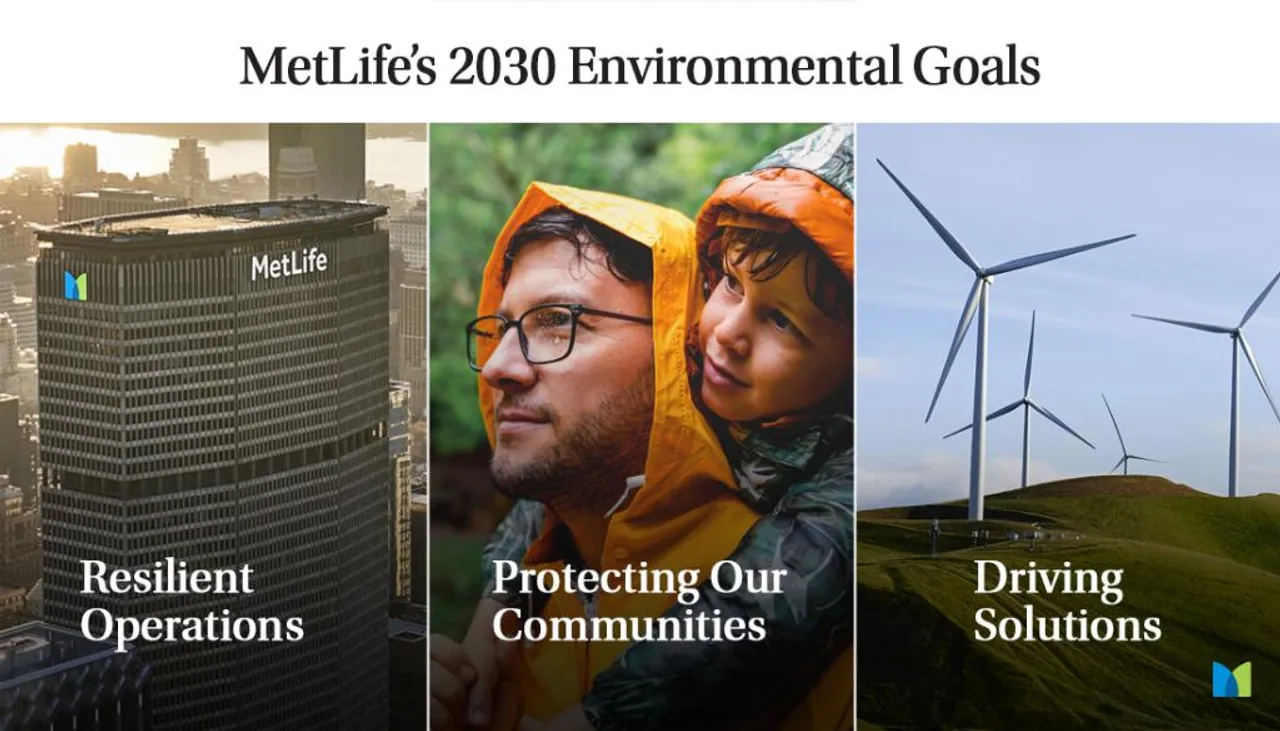 Over the next 10 years, MetLife, Inc. has committed to reduce its location-based greenhouse gas (GHG) emissions by 30 percent from 2019 levels, originate U.S. $20 billion in new MetLife Investment Management (MIM)–managed green investments, and allocate U.S. $5 million to develop products and partnerships that drive climate solutions.
Those are just three of the company's 11 2030 Environmental Goals, which it just announced.
MetLife also committed to plant 5 million trees (prioritizing areas vulnerable to natural disasters) and to maintain carbon neutrality annually across its global offices, fleet, and business travel, and MetLife Foundation committed to grant U.S. $10 million for environmental causes.
In addition, MetLife pledged to mobilize 100 of its suppliers to set their own GHG emissions reduction target by 2025.
"Our commitment to the environment reflects our purpose as a company," said Mike Zarcone, head of Corporate Affairs and Sustainability at MetLife. "Building a more confident future requires us to use natural resources sustainably and help address issues such as climate change."
The 11 new goals aim to reduce the environmental impact of MetLife's global operations and supply chain, while leveraging its investments, products, and services to help protect communities and drive innovative solutions.
MetLife surpassed its previous environmental goals a year early. Between 2012 and 2019, the company reduced its annual energy consumption by 33 percent and its location-based GHG emissions by 27 percent, exceeding its targeted reductions of 10 percent by 2020.
As of year-end 2019, MIM, MetLife's institutional investment management business, had more than U.S. $18.3 billion in green investments under management, including ownership stakes in wind and solar farms.
MetLife has long been an industry leader on sustainability and climate change. For example, in 2016, it was the first U.S.-based insurance company to achieve carbon neutrality, a status it has maintained for four straight years.
In 2020, Metropolitan Life Global Funding I issued a U.S. $750 million green bond, the industry's first note secured by a green funding agreement.
Through its membership in the Carbon Disclosure Project (CDP) Supply Chain Program, MetLife encourages its business partners to take action on climate change. In 2019, more than 100 of its suppliers disclosed their GHG emissions and mitigation activities.
More than 10,000 MetLife employees participated in the company's 2019 "Our Green Impact" initiative, which offers a wide range of opportunities to support and learn about sustainability.
These efforts have led to significant recognition. For example:
MetLife has earned a spot on the Dow Jones Sustainability North America Index four years in a row.
MetLife has also received a Leadership grade (A-) on climate change in the CDP Investor Report four years in a row.
In 2019 and 2020, MetLife received the U.S. Environmental Protection Agency's ENERGY STAR® Partner of the Year Award, in recognition of how it has advanced energy efficiency best practices.
This year, the U.S. Department of Energy recognized MIM for the energy efficiency improvements it has made as part of the Better Buildings Initiative.
---
Disclaimer: This story has not been edited by CSRLive Staff and is auto-generated from news agency feeds | Source: New Feed |