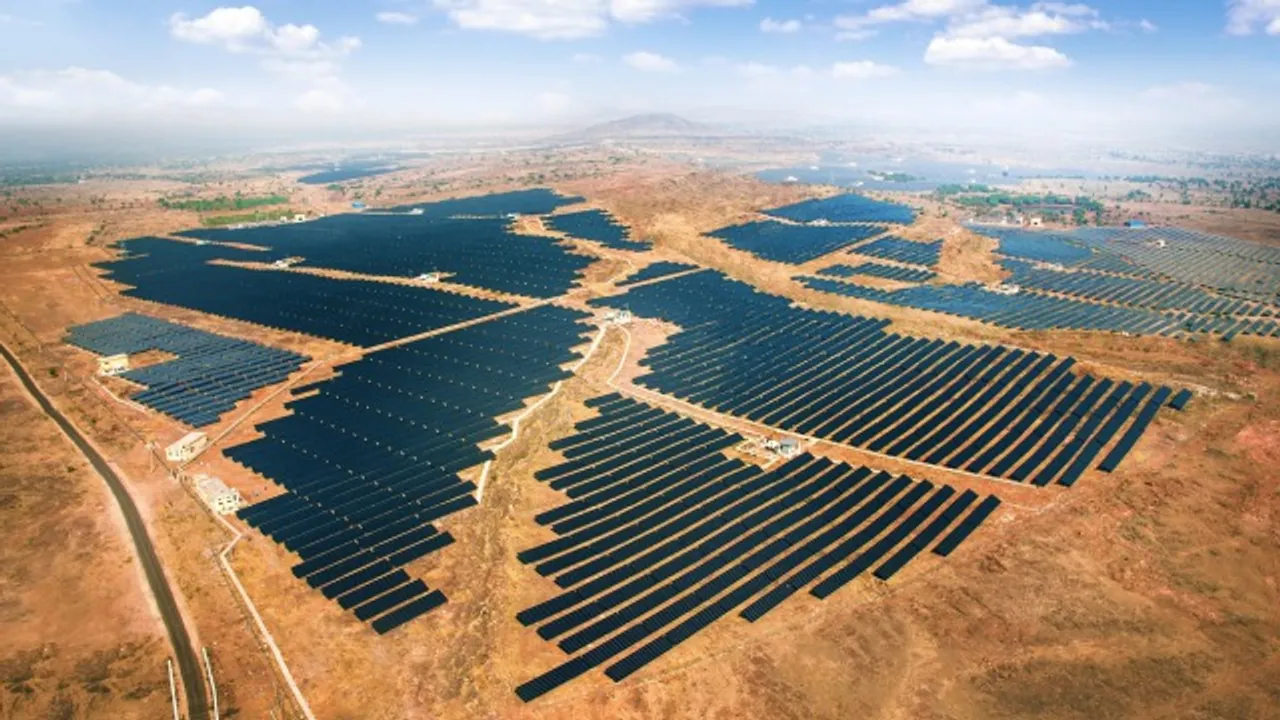 Austin and New Delhi (January 2017): Mercom Capital Group, a global clean energy communications and research firm, recently released its quarterly update on the Indian solar market.
Solar installations in India are expected to reach over 4 GW in 2016, compared to 2.3 GW installed in 2015. Mercom reiterates its 2017 solar installation forecast of over 9 GW. Cumulative installations including large-scale and rooftop projects in the country have reached 9.6 GW.
Of the 4 GW to be installed in 2016, 3.7 GW are expected to be utility-scale projects and about 275 MW are expected to be rooftop projects. The country's solar development pipeline is now more than 14.2 GW with about 6.3 GW of projects tendered and pending auction.
"We are forecasting installations to reach over 9 GW in 2017 which would put the Indian solar sector in the big leagues along with China, the United States, and Japan. However, there are significant headwinds in terms of transmission and evacuation issues that could threaten the pace of growth," said Raj Prabhu, CEO and co-founder of Mercom Capital Group.
Indian government agencies have announced solar tenders of ~3,781 MW during Sep-Dec 2016 and auctioned about 1,311 MW. Auction activity has slowed over the last three months.
The project development landscape has changed significantly over the last quarter largely due to Chinese module price declines. The average selling prices (ASPs) of Chinese modules in India have declined approximately 10 percent since August and by about 30 percent over the last 12 months. This decline in prices has provided a much-needed boost to developers that won projects at low bids and were struggling to make project economics work.
The major concerns for the industry are currently around transmission, evacuation, curtailment, timely payments and the outcome of the goods and services tax (GST).
"Solar park development is experiencing some setbacks due to incomplete infrastructure," commented Prabhu. "In some cases, developers are incurring expenses to clean the land, build roads, and are waiting for power to be evacuated after commissioning. All of this is having a negative effect on project costs and profitability."
The Government of India announced demonetization on November 8, 2016 to end the use of Rs.500 and Rs.1,000 notes as legal tender. While the effects of demonetization have caused chaos across the country, Mercom's research indicates a possible overall positive outcome for the power sector.
India's share of solar generation continues to grow with 16.7 percent of new power generating capacity added in 2016 (as of November 2016). Solar accounted for almost one percent of electricity generated from April-October (FY2016-2017), 50 percent more than all of FY2015-2016. The top 10 states account for approximately 90 percent of all solar installations and pipeline; they are: Tamil Nadu, Rajasthan, Gujarat, Andhra Pradesh, Telangana, Madhya Pradesh, Punjab, Karnataka, Maharashtra, and Uttar Pradesh.
About Mercom Capital Group
Mercom Capital Group, llc, is a global communications and consulting firm focused exclusively on clean energy and financial communications. Mercom's consulting division advises cleantech companies on new market entry, custom market intelligence and overall strategic decision making. Mercom's consulting division also delivers highly respected industry market intelligence reports covering Solar Energy and Smart Grid, Battery Storage & Efficiency. Mercom's reports provide timely industry happenings and ahead-of-the-curve analysis specifically for C-level decision making. Mercom's communications division helps clean energy companies and financial institutions build powerful relationships with media, analysts, government decision makers, local communities, and strategic partners. To get a copy of Mercom's popular market intelligence reports, visit here.
Source:
MySocialGoodNews.com
as part of CSRlive's collaboration with
Your Mark On The World