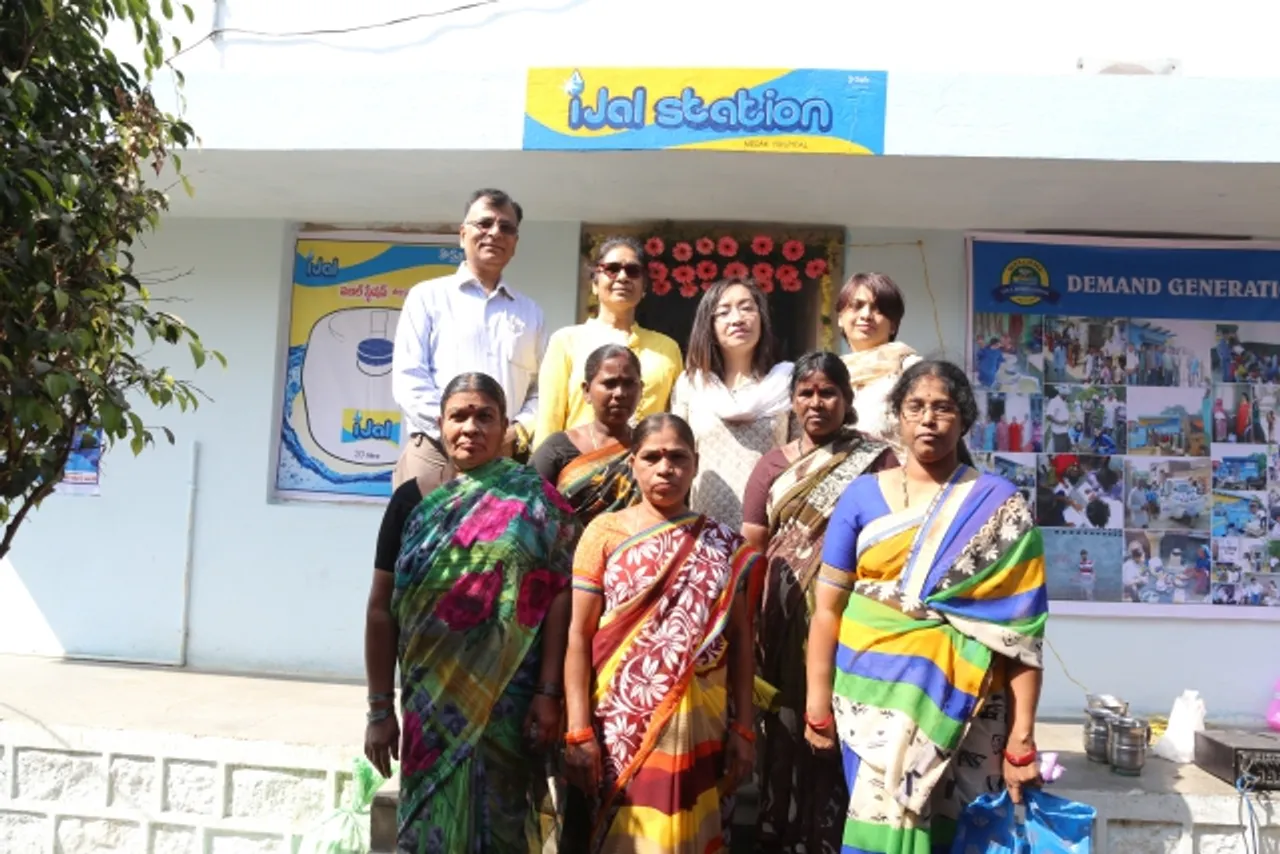 Medak (February 2017): Safe Water Network is collaborating with Medak District Administration to launch the district's first safe water station, to be funded by Honeywell India. With this announcement, Safe Water Network will inaugurate its 50th Honeywell-funded safe water station in Telangana.
The Honeywell-Safe Water Network initiative addresses a critical need in areas that suffer groundwater contamination, including from fluorides, which cause widespread health problems. These water stations are owned, operated, and maintained by local communities. This initiative deploys state-of-the-art technology, including reverse osmosis and ultraviolet rays to purify water and remove contaminants, and provide affordable and sustainable safe drinking water access in the most affected region.
"Clean drinking water is a fundamental right to life. Providing safe drinking water access to our people in Telangana is one of the most important reform measures undertaken by our government." said Bharathi Hollikeri, IAS, District Collector, Medak. She added, "The launch of the first safe water station will help us provide clean drinking water, generate employment opportunities, and empower local communities to operate their water supply systems. Slum level federation and women self-help groups will eventually manage around 30-40 safe water stations that will be built across the district, including Medak town and gram panchayat areas, under this agreement."
Over the last two years, Safe Water Network has set up 49 Honeywell-funded safe water stations in Telangana across Karimnagar, Adilabad, Warangal Rural, WarangalUrban, Jayashankar, Mahabubabad, Jagtiyal, Peddapalli, Badradri, Mancherial, Suryapet, Khammam, and Nalgonda districts.
Ravindra Sewak, Country Director, Safe Water Network said, "We are pleased to partner with Medak district government and support their vision of providing safe water access to all in Medak. We are happy that the women self help group will operate and maintain the plant. We are also introducing, Any Time Water (ATW) facilities in this station to ensure round the clock and round the year access to clean drinking water."
Vikas Chadha, President, Honeywell India said, "We introduced our corporate social responsibility (CSR) program in Telangana two years back. We are deeply invested in the region through our strong presence, including a state-of-the-art global technology development center and close to a thousand local engineering talent, many of who volunteer and participate in program to raise awareness about safe drinking water. Through this initiative, we continue to create real, sustainable and measurable impact in the communities we serve."