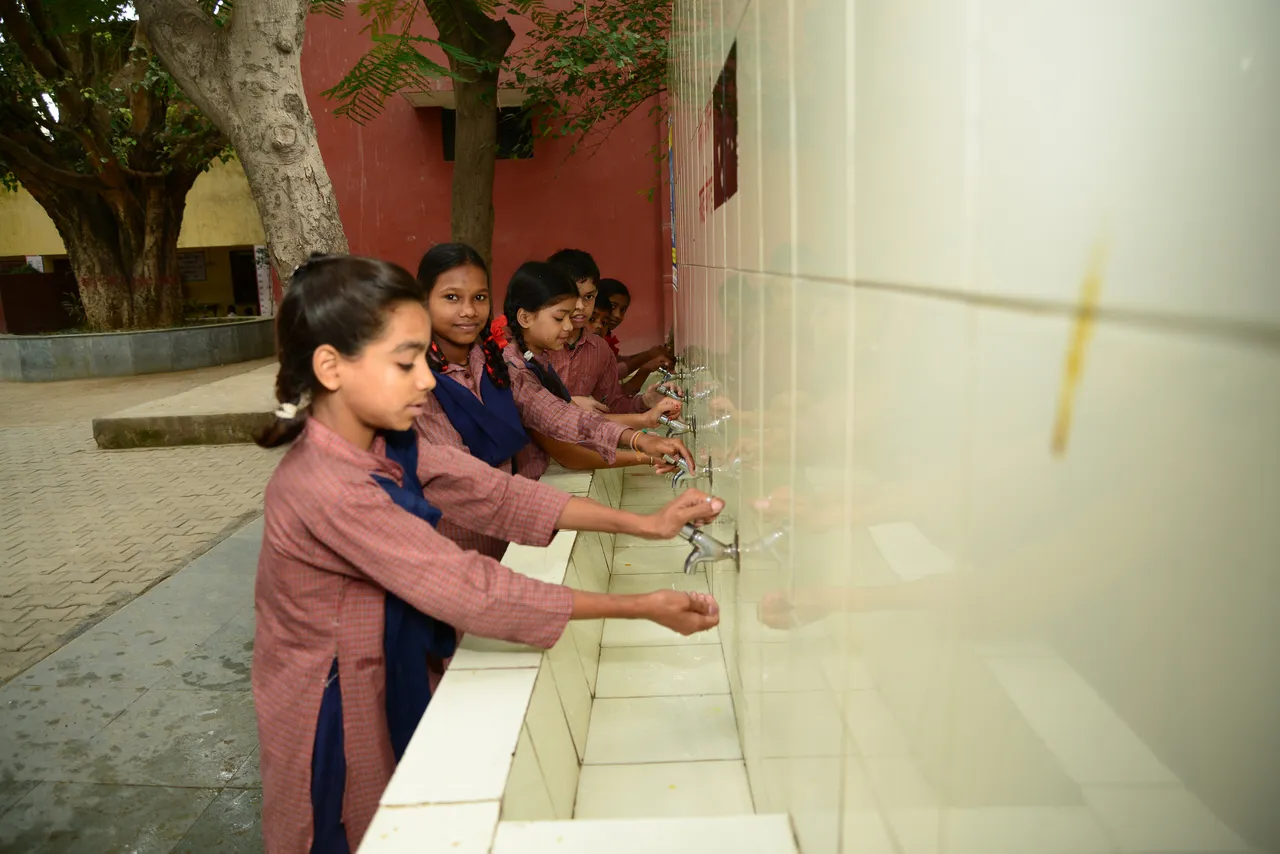 Annu Rathore from Government Senior Secondary School, Kasan, scores 97% in Humanities, tops Gurgaon district in Class XII
Annu Rathore, a student from Government Senior Secondary School, Kasan, Manesar, a school supported by Maruti Suzuki India Limited, scored 484 out of 500 (97%) marks in the Haryana state class 12th board exam. A Humanities student, Annu has secured fourth rank in the state and topped the Arts stream in Gurugram District. She aspires to become an English lecturer and support her family.
The Government Senior Secondary School, Kasan is one of the government schools supported by Maruti Suzuki in Manesar. The Company works in the area of infrastructure development and overall learning level improvement. Interestingly, the schools' score is much higher than the average result of Haryana state.
"School education is an important CSR intervention for Maruti Suzuki. Our focus is to improve overall learning levels of students in government schools, including the one where Annu was studying. Regular 'need assessment', interactions with students, teachers and parents has helped us in designing and undertaking relevant projects." 
Maruti Suzuki's intervention in the field of school education started in 2007-08 with infrastructure upgradation of Government schools in villages around the Company's manufacturing plants. The Company works with 50 schools in Gurgaon, Manesar and Rohtak regions.
The key objective of the decade long school education program of Maruti Suzuki is to improve infrastructure and learning levels of students in government schools in the neighboring communities.
As part of the school development programme, key focus areas in infrastructure include, constructing separate toilet blocks for boys and girls, drinking water facilities, development and maintenance of green areas, providing furniture like dual desks, blackboards installation of lights and fans and upgrading electrical fixtures.
Under learning-level improvement the Company partners with an expert agency to identify and provide qualified teachers, train and equip them with innovative teaching methods and technology. Additionally the Company provides reading material, books and literature for the students. Also, to check the progress of the students in these schools, Maruti Suzuki conducts pre- and post-assessment tests periodically.