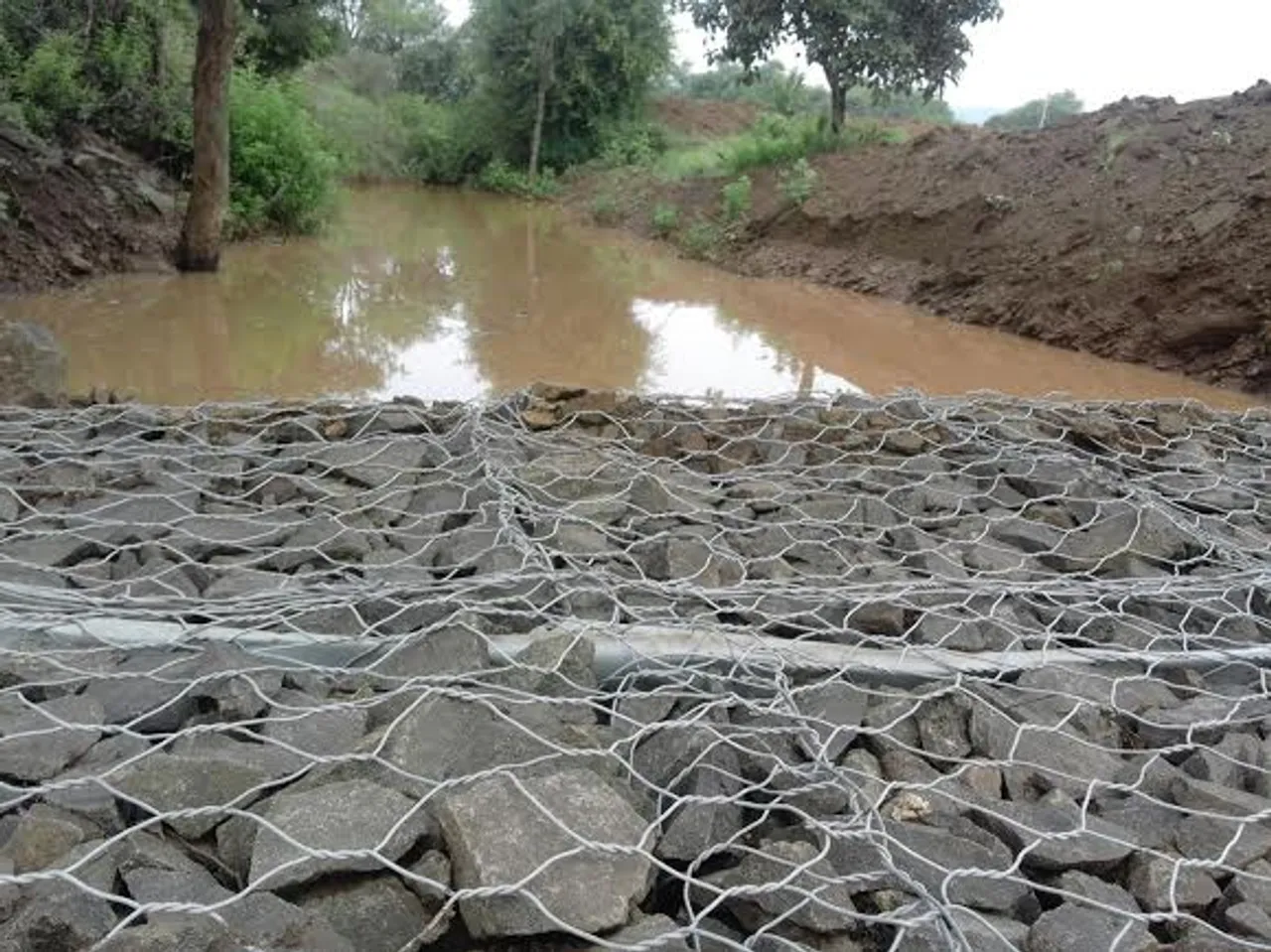 PUNE: As part of it's latest CSR initiative JALAYUKTASHIVAR, Garware-Wall Ropes Ltd. (GWRL), has built a check dam with the objective of promoting water conservation in Jakhangaon, a village in the Khatav Taluka in Satara District of Maharashtra.
The check dam created by Garware-Wall Ropes has a number of advantages as they are easy to install, do not require very skilled labour, and can be constructed in less than 50% time and cost as compared to concrete dams. To foster public private partnerships in rural infrastructure, Jakhangaon villagers provided man hours and brought the stones, while GWRL provided technological solutions like Metal Gabions, PVC coated fabric amongst others. Together, the effort has borne fruit, with the villagers now observe the nearby well getting recharged even with scanty rains.
Mr. Rajendra Shivaraikar, CSR Coordinator, GWRL, said, "Working towards the upliftment of remote villages in terms of making them self reliant has always been the core agenda of the CSR programs at GWRL. Our CSR funds have been going into a variety of causes – from health and education to skill development and women empowerment. Water sustainability is extremely critical and improving water efficiency helps reduce water stress thereby resulting in higher productivity in farming, better livelihood and thus enhancing the ecological balance of the community."
Mr. M P Mone, President – Special Projects, GWRL who was instrumental in implementation of this project said "The enthusiasm of the locals to contribute to the project was extremely heartening and the project so far has been rewarding as these check dams are a feasible option to big budget dams which require massive funds."
Gabion double twisted hexagonal mesh is a special purpose application, manufactured by GWRL and is used along with geo-synthetic rope net, water proof sheets and stones to construct these dams, ensuring that no cement is used. By building a model check dam in the locality the company has helped villagers to conserve rain water which otherwise goes waste,  thereby reducing their dependence on water tankers.