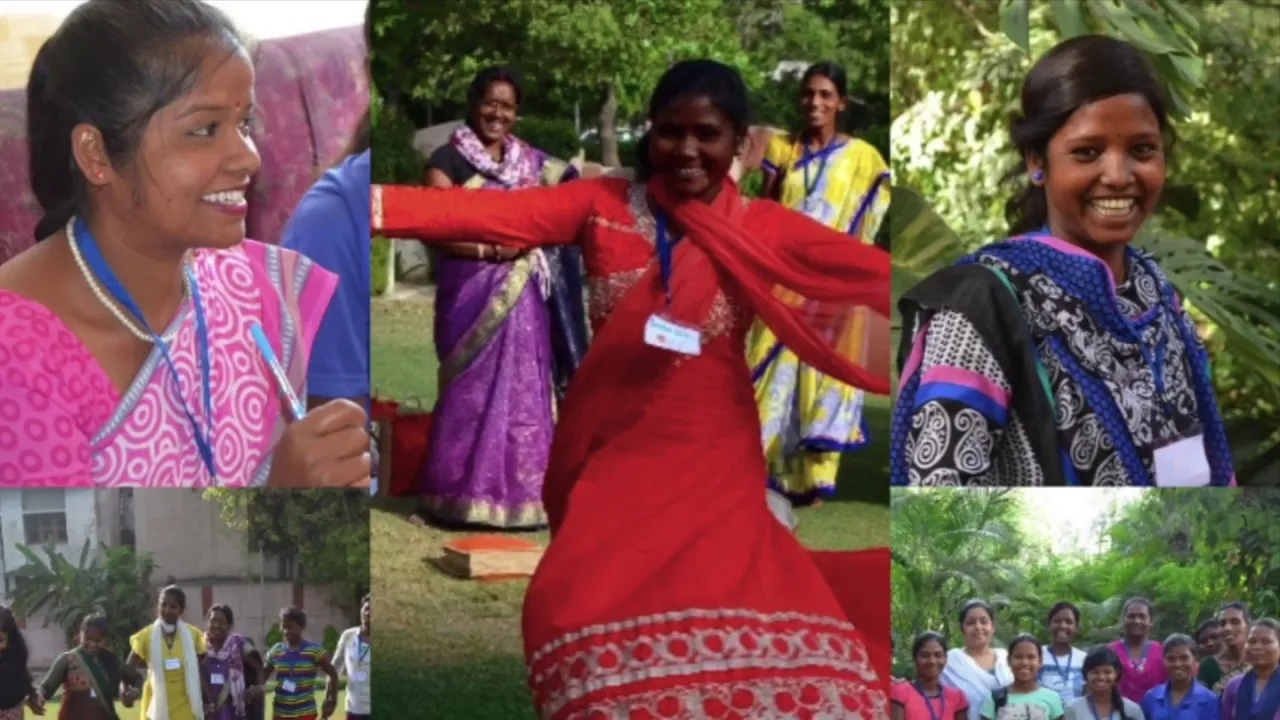 Here's how your CSR funding can help tribal girls receive proper training, exposure and means to not only achieve their dreams but also help their fellow community members to lead a fulfilling life. 
This cause is featured on Fund My Project as part of CSRlive.in's collaboration with BitGiving.com
Project by: Aahan Tribal Development Foundation
Location: New Delhi
Funding Required: INR 10,00,000
Category: Eligible CSR activity as per Companies Act 2013, Schedule VII
(ii) promoting education, including special education and employment enhancing vocation skills especially among ...women, ...and livelihood enhancement projects; (iii)  promoting gender equality, empowering women, ...and measures for reducing inequalities faced by socially and economically backward groups;
Here's what the folks at Aahan Tribal Development Foundation have to say about their project:
Udaan is a unique program for the leadership development of exceptional tribal girls and women of India who have not only survived some of the extreme challenges of life but are also helping other girls and women to live a life of dignity and self-respect. Aahan Foundation's selection team is headed by the Founder & Director Dr. Rashmi Tiwari who handpicks such incredible change agents through a rigorous selection process.
These girls who are change agents in true sense are given invitation to a life-changing experiential journey of one week in Delhi during which they meet various political, social, business and spiritual leaders. These change agents are assisted with proper training, exposure and means to not only achieve their dreams but also help their fellow community members to lead a fulfilling life.
Udaan program empowers the participants who in turn empower others and thus it creates a strong multiplier effect on the development of members of tribal community; tribal women and girls in particular and other members of the tribal community in general.
Udaan's Success Stories
Our last Udaan program was a great success and had brave girls and women from such diverse and challenging backgrounds:
A girl sold at the age of 6 by her father for Rs. 300 - now helping other trafficking victims.
A girl who was born in brick kiln, didn't have name and was called as benaami for years; she is now working as a social worker.
A victim of child marriage now an ex Sarpanch.
A housewife who challenged the system and is one of the few sitting mukhiyas who has won panchayat election this year in Jharkhand.
A trafficking victim who drives pink auto and takes care of her three children.
A national level football player from hard core naxalite region at the cross roads of her life. Playing games and working as daily wage labourer and domestic help also ……and many more.
Success Story 1- Biresh 
Udaan participant Biresh- a pink auto driver from Jharkhand developed a sound 5 year roadmap for herself during the Udaan workshop taken by Dr. Rashmi Tiwari. She is now helping other tribal girls by assisting them in setting up their businesses. She has formed a support network of women by mobilising other pink auto drivers in the Ranchi city and is investing in buying shops to set the business up and running within next few months.

Success Story 2- Rupanti Munda
The girls who did not even have shoes and any access to nutrition supplement what so ever won the District level football championship. A big credit goes to the phenomenal motivation and guidance given by one of the team member and Udaan participant- Rupanti Munda.
Success Story 3- Urmila Devi
A tribal woman Sarpanch who lost in the elections after winning for two consecutive times found a new lease of life and direction post her participation in Udaan. She has navigated her life brilliantly by contributing to the Swachh Bharat Abhiyan by providing important, locally fabricated components for the installation of toilets in and around her village. She has not only achieved a new level of success for herself but has also changed the lives of many tribal women in her community.
Some of The Meetings of Udaan Participants With The Leaders In Delhi:
Udaan 2017 Project Information:
Event Date and Duration: April 1-21, 2017
This year's Udaan program will be at much bigger level than the previous year. We shall be taking this delegation of tribal girls and women to more number of corporates and making them meet with the employees. This will allow for a two-way exchange of information and achieving synergy and harmony. We shall meet political leaders in such ministries as-
Ministry of Tribal Affairs
Ministry for Social Justice and Empowerment
Ministry for Women and Child Development
Ministry for Skill Development and Entrepreneurship etc.
Skill Building Workshops:
Leadership
Financial and Digital Literacy
Sales, Marketing and Entrepreneurship Development
Exposure and Support Building:
Visit to NGOs for experience sharing
Meeting with women business leaders in leadership development forum
Meeting with social leaders
Participation in I-Inspire: 
The girls and women will attend the annual event
I-Inspire
organised by India's leading organisation working extensively on gender diversity initiatives-
Biz Divas.
This would give the girls and women an exclusive opportunity to meet some of the biggest women business leaders of today.
How the Funds will be used:
All the expenses of girls' travel, stay, food etc. for the entire week is borne by Udaan and it is absolutely free for the participants. Major part of the funds generated through this platform shall be utilised for covering the operational expense and the rest for making their short, medium and long-term goals (framed during the Udaan program) a reality.
Approximate Project Cost: ₹ 10,00,000 ( ₹ Ten Lakhs).
Here is a tentative breakup of the fund utilisation:
To and fro Interstate travel of participating girls and women- ₹ 1,00,000
Buss and Car Rentals for Local Travel- ₹ 32,000
Participants' Kit- ₹ 25,000
Food and Stay of Participants for 9 days- ₹ 4,25,000
Marketing Collaterals- ₹ 93,000
Venue- ₹ 70,000
Miscellaneous Expenditure, BitGiving Commission, Contingency Fund etc- ₹ 1,00,000
Goal Support Activities- ₹ 50,000

Payment and Reimbursements to Volunteers- ₹ 20,000

Administrative Expenses- ₹ 20,000

Trainers' Fees- ₹ 20,000

Souvenirs and Rewards- ₹ 45,000
Click Here To Watch A Short Video With Feedbacks From Udaan Participants
Your small contribution will make a huge difference in the lives of hundreds of tribal girls. We look forward to your support. Thank you in advance from all of us.
Want to Fund this Project?
Visit BitGiving.com
here
 and support the cause.
Looking for funding?
If you have a social project that's high on innovation and impact, but running low on financial fuel, do write in to Nidhi Singh at nidhi@csrlive.in with your proposal, and we'll feature it on FUND MY PROJECT.