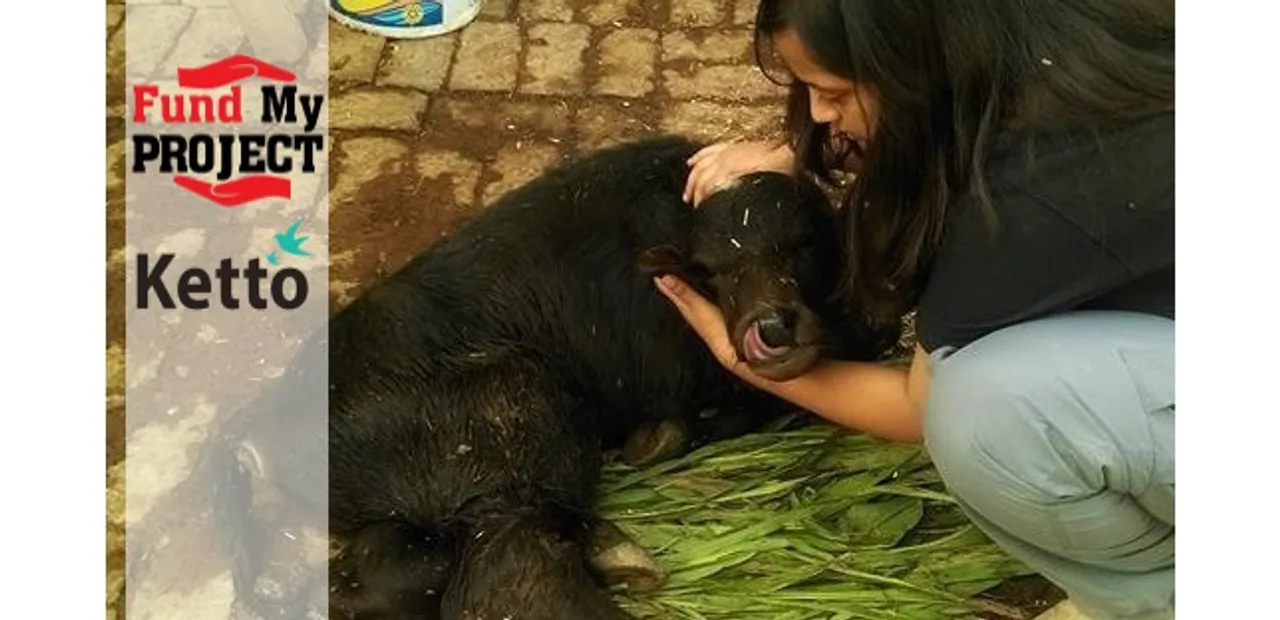 Donate and help this severely injured Baby Buffalo get a second shot at life, else he might be put down to sleep.
This cause is featured on Fund My Project as part of CSRlive.in's collaboration with Ketto.org
Project by: Aditi Bakshi, Jammu
Funding Required: INR 75,000
Category: Eligible CSR activity as per Companies Act 2013, Schedule VII
(iv) ...protection of flora and fauna, animal welfare,...
Here's what Aditi has to say about her project:
Due to the recent surgical strike at the border of the state of Jammu and Kashmir, lot of people lost their lives and so did the animals. The animals could not be evacuated in time and hence, most of them have lost their lives due to the Shelling/Bombing, starvation or in distress. I came across a baby buffalo who got injured and who's one leg might need an amputation. His mother died in the attack and his caretakers got injured and are admitted in the hospital. The villagers are too poor to be able to afford for his medical expenses. Also, because he is a male, he isn't of much importance to the villagers. And to have a three legged buffalo growing up at a home where it is difficult to make even both ends meet, it is next to impossible to take care of him. My friends at Dharamsala own a farm where they are willing to provide him a space to live and thrive provided his food and medical expenses are sponsored. The doctors at Palampur Hospital have a very nice Orthopedic Department where the baby can be treated. The transportation cost from Jammu till Dharamsala and then Palampur would cost around 10,000 Rupees and he will need medical supervision thereafter. With vet visits, his operation, regular checkups, diet, proper medication and professional care, it will cost him about 1 lakh rupees or more. To help him get a second chance at life and save him from euthanization, this crowd funding has been initiated. Let's all help him stand back on his feet and lead a happy normal life.
Want to Fund this Project?
Visit Ketto.org 
here
 and support the cause.
Looking for funding?
If you have a social project that's high on innovation and impact, but running low on financial fuel, do write in to Nidhi Singh at nidhi@csrlive.in with your proposal, and we'll feature it on FUND MY PROJECT.