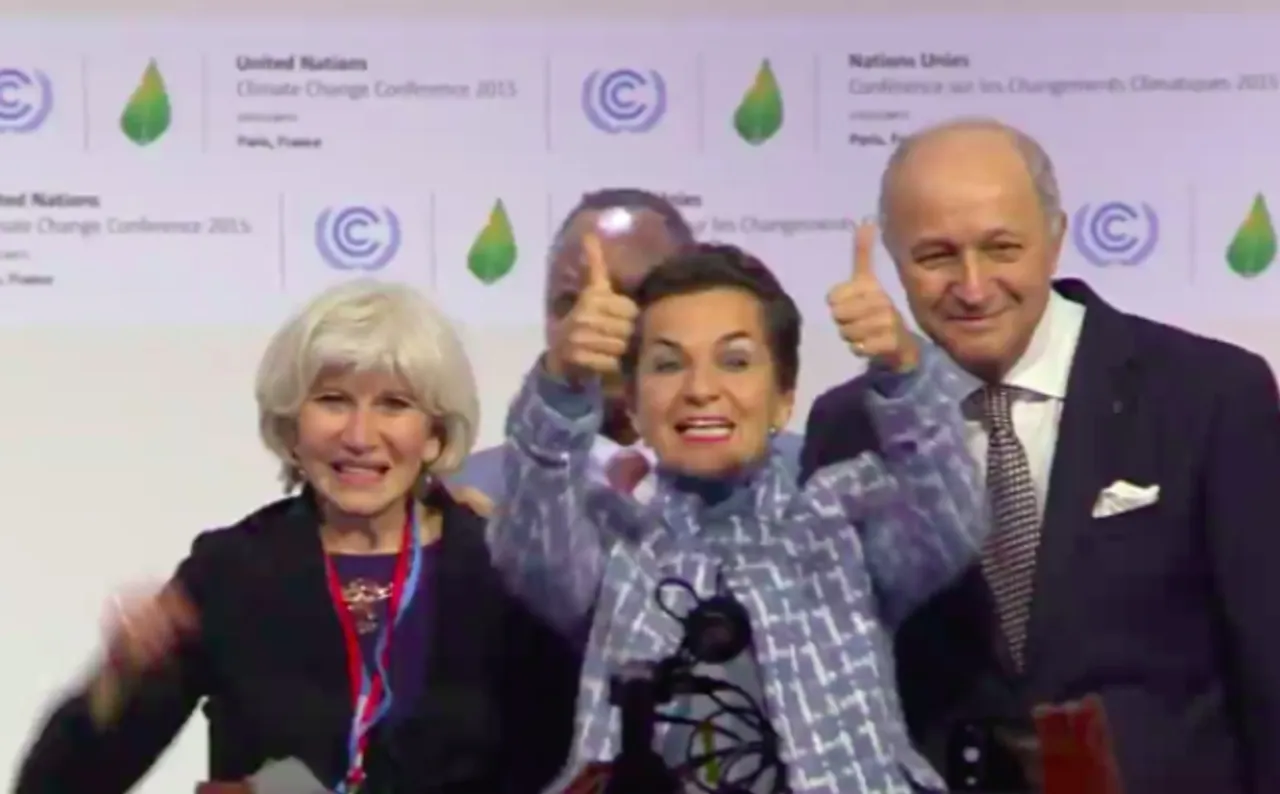 Now that Americans are finally talking about climate change, media producers seem to salivate at every whisper of earth science news. The scarier, the better. But not so with Everything You Never Wanted To Know About Climate Change… and are afraid to ask. " target="_blank">Here's the video.
It's a deceptively little book intended to tell the story up to the minute calmly and as a matter of fact. I should know, because I'm writing it.
In Everything You Never Wanted To Know, I cover international climate news in depth from on-the-spot reporting at Lima COP20 to December's Paris Agreement. On its way, the work makes stops at earth's origins, the Cenozoic, the start of the Anthropocene, the Industrial Revolution, melting glaciers, a telling hockey stick, and a Congressional snowball.
Although the book has particular appeal for educators and policy makers at all levels, it leans toward ordinary readers, especially those in the United States. Key findings about this audience:
•   Per the most recent Gallup poll, the US population has currently reached the highest level of climate threat acknowledgement since polling on the topic began in 1998.
•   The latest numbers indicate that fewer than one of every two Americans (41%) understands the most recent news about current climate science.
•   This level of Americans' understanding is lower than that of most other industrialized nations and even that of most of the least developed ones.
Everything You Never Wanted To Know About Climate Change is on its way toward publication through a Kickstarter campaign that has about a week left to run. More backers are welcome and needed.
The book is already printworthy. Much of it derives from 94,000 words of reportage over the past year in CleanTechnica, PlanetSave, and other online media. The draft has been completed, and the book is nearing its final version.
"I've spent my career in science writing, from the government's first advice to coastal landowners about low-cost surge protection to manufacturer pamphlets on contraception and safer sex. I try to create and relay important messages with immediacy… accuracy… depth… wit… and light." 
Based in Chicago, Sandy Dechert is an energy, environment, and health writer who specializes in climate change. She studied at UPenn and the University of Kent and worked for groundbreaking environmental consultants (now part of CH2MHill) and a Fortune 100 healthcare company. A regular contributor to CleanTechnica and other online media, she has reported US and UNFCCC developments in depth. Sandy live-blogged in 2014 from COP20 in Lima, Peru, and plans to spend the first two weeks of December this year reporting from Paris.