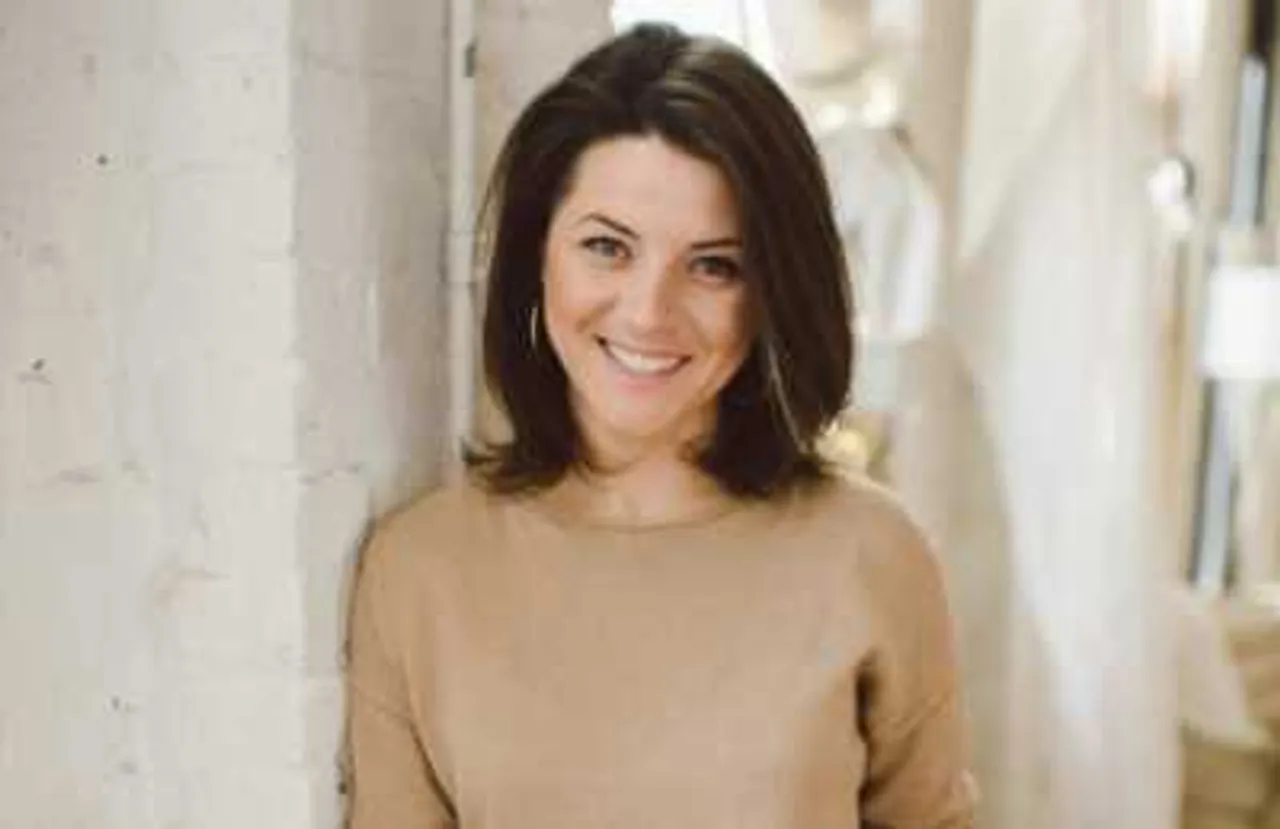 Serial entrepreneur Molly Hayward has a fresh take on feminine hygiene, reimagining everything from the absorbent materials to the packaging. With a deep commitment to social justice, she has paired her new products with a program to get girls in the developing world back to school by providing appropriate monthly products for them, too.
Hayward's new venture, Cora, was launched early this year and with just four employees isn't yet profitable. Hayward declined to provide margin specifics, but notes that unit sales of the product are profitable.
Entrepreneur Dave Heath, founder of social venture and sock maker Bombas, is an advisor to Cora. He say, "Cora is a off to a very promising start as a business, with a dedicated core customer base and strong month over month growth since its launch earlier this year."
Hayward's commitment to actually helping young women in the developing world–starting with India–is already being seen, Heath says. "Even at its early stage, the company has already started purchasing and distributing pads to economically underprivileged girls and women there."
Hayward, who previously founded sustainable fashion label Rebecca Street, explains her passion and what makes her a social entrepreneur. "Cora is driven by a desire to ensure all women have access to safe and healthy menstrual products. I was inspired to create Cora after meeting girls in Africa and India who would stay home from school during their periods because they couldn't afford menstrual products. That's why for every box of Cora tampons sold in the U.S., we give a girl in India access to sanitary pads and reproductive health education."
Cora partnered with Aakar Innovation, a social enterprise that produces "plant-based, sustainable and biodegradable" pad that are manufactured in small manufacturing units in rural villages, she explains. In this way, Cora is not only helping to provide girls with life-altering products, the company is also fostering local employment.
Hayward doesn't mince words when she explains the inspiration for her business. "Two years ago, I learned that we women in the U.S. have been putting synthetics and pesticide-laden 'natural' cotton tampons in our vaginas, and I was meeting girls in Africa and India who were missing school because they had no menstrual products at all. As a female entrepreneur, I decided to create a brand that solved the issues of safety, user-experience, and access to period management products, for all women everywhere."
To be clear, there are two solutions. For the U.S. market and the developed world, Cora sells one product and for the developing world another.
Hayward describes what sets the Cora product apart for the developed world. "What makes us truly different is that unlike other tampon and "period box" brands, Cora doesn't require women to sacrifice health, product performance, or user experience. With Cora, you have an organic tampon that actually works in a design-led experience that's fully aligned with your lifestyle and values."
Heath explains that Hayward is an activist as well. In what could be described as both a political maneuver and a marketing one, Cora agreed to pay the sales tax on its tampons sold in California where it is based. "This demonstrates their willingness to go beyond the core business and act as an advocate for better, more equitable policies in our society," he says.
Launching a new business is inherently challenging. Hayward notes that she faces one unique challenge in particular; there is a lack of awareness of the need for organic feminine hygiene products. "There is awareness of the benefits of organic food, but less awareness of the benefits of using (or risks of not using) organic cotton when it comes to tampons and other feminine products." She is out to fix that problem, becoming a source of information.
Given that every woman on the planet menstruates monthly for "up to 40 years," Cora faces a big market opportunity. Hayward is trying deal with the limitations of a startup in such a context. "The scale of the problem with the way women manage their periods is tremendous, and our challenge is to decide where we can and should play in order to quickly and efficiently win over women who are ready for a healthier, safer, more sustainable and socially conscious brand when it comes to managing their periods."
The key to Cora's success may be in finding the right strategy to help the most women within the limitations of her new venture.
Hayward believes Cora can be successful and change the world. "Our success will change everything–from the way women manage their periods to the way they feel about their periods and their female bodies."
"Our work will be done when every woman can use products that are good for her body and the planet, and when no girl or woman is disempowered by her female biology," she concludes.
Heath adds that Cora's social impact doesn't stop with organic products and its work in the developing world. The company also uses a social venture that employs "individuals rebuilding from incarceration, addictions, and/or homelessness." The employees get training on top of employment to better enable them to succeed.
Of Cora, Heath notes, "As a for-profit company, you don't have to do that. But the fact that they do shows that they're not just using the moniker of 'socially responsible' as a marketing tactic. They make their socially-minded values central to their business operations."
Watch the full interview with @devindthorpe here:
This post was originally published on
Forbes
and is re-published here as part of CSRlive's collaboration with
Your Mark on The World Center
Devin Thorpe was a finance guy until he realized life wasn't all about the money. As a new-media journalist and founder of the Your Mark on the World Center, Devin has established himself as a champion of social good. As a Forbes contributor, with 350 bylines and over one million unique visitors, he has become a recognized name in the social impact arena. His YouTube show, featuring over 600 celebrities, CEOs, billionaires, entrepreneurs and others who are out to change the world, has been viewed over 200,000 times.