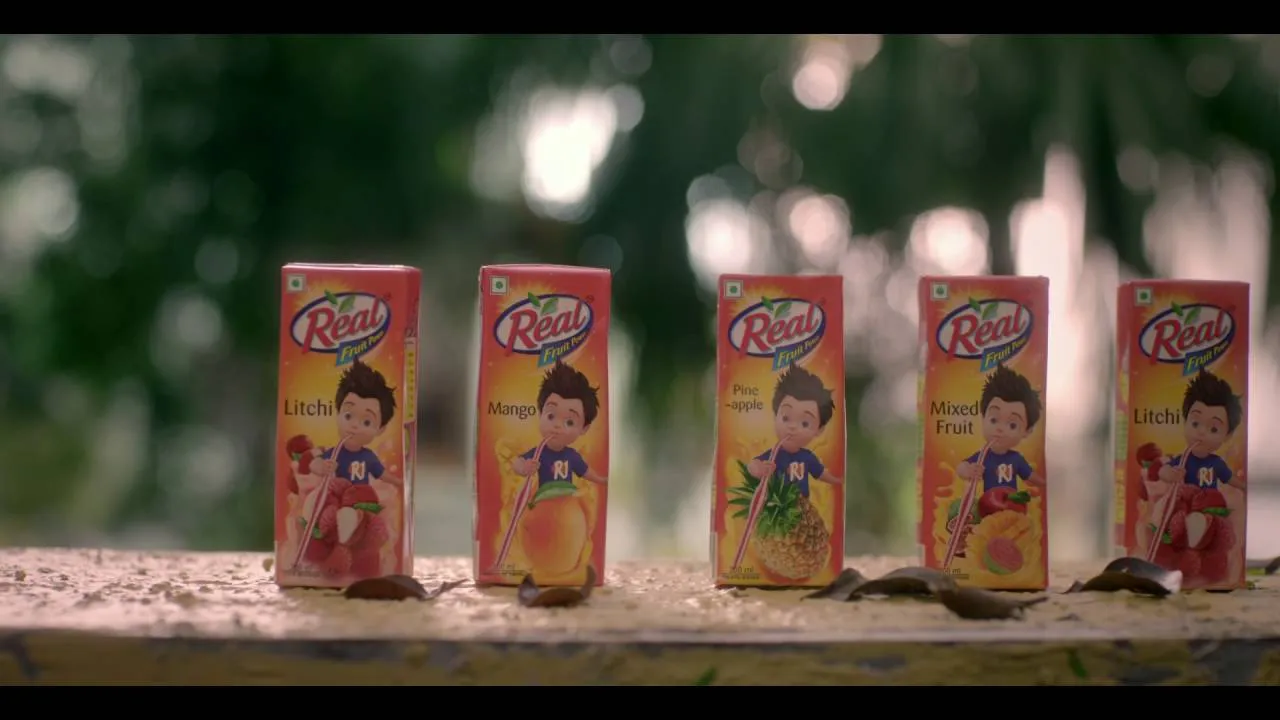 Jalandhar (October 21, 2016): Packaged fruit juice brand Réal has joined hands with Prayas Juvenile Aid Centre Society to launch a social initiative – Réal Greetings Dil Se Dua – that seeks to help meet the nutritional needs of marginal kids and children from the underprivileged sections of the society.
Launched during the festive season, this initiative is part of Dabur India Ltd's mission to touch the lives of thousands of under-privileged children across India. Sharing more details on the campaign, Mayank Kumar, Dabur India Ltd Category Head (Fruit Beverages) said: "A dedicated team from Réal will visit big markets across the major cities to garner support for the neglected street and working children. We will be educating people about the nutrition needs of underprivileged kids and encourage them to pledge their support for these kids. Against each wish of Healthy Diwali, Dabur has committed to give one pack of Réal fruit beverage to a child in need. This initiative is not linked to any product purchase and all we seek from the people is a signature as a mark of their support."
In addition to the on-ground campaign, this initiative will also be promoted on Social Media websites which will act as additional mediums for collecting pledges from people. "We aim to collect at least 50,000-60,000 pledges and then donate an equivalent number of Réal fruit juice packs to underprivileged children, making it a healthy and happy festive season for them as well," Kumar added.
Amod K Kanth, General Secretary of Prayas and former Chairman of Delhi Commission for Protection of Child Rights, said: "I strongly believe that this initiative of Dabur India Limited is certainly going to touch millions of underprivileged children across India in touching their dreams and aspirations. Prayas JAC Society and its more than 50,000 children across nine states/UT's of India wish to convey sincere thanks to the 'Dil Se Dua' campaign. Prayas feels elated to be the part of the initiative which signifies to spread smiles of health and happiness amongst underprivileged children."
In order to record a wish of healthy Diwali for these underprivileged children, you can give a missed call on 095554-95554. People can also participate in this initiative by logging in to www.realfruitpower.com/realgreetings