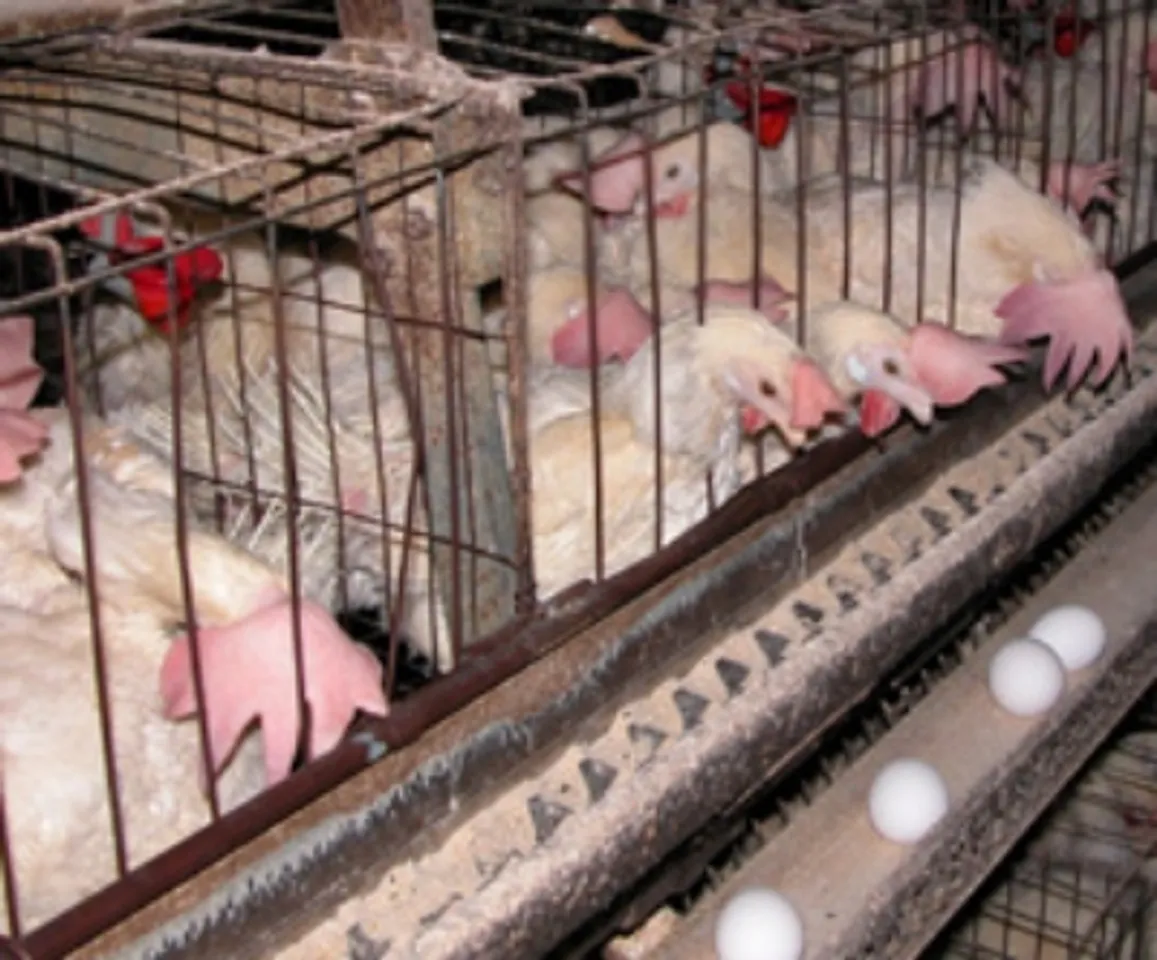 New Delhi, (September 15, 2016): Compass Group, the global food service company with operations in 50 countries, has announced that it will source only cage-free eggs for its global liquid and shell egg supply chain by 2025. Humane Society International (HSI) and The Humane Society of the United States have worked with Compass Group around the globe for several years on this and other animal welfare issues, including on the company's cage-free egg policies for their U.S. and Mexico operations. In the UK, Compass Group serves one million meals and three million customers every day in hospitals, schools, workplaces, restaurants and sports and leisure venues.
N G Jayasimha, managing director of HSI/India
said: "We praise Compass Group for taking animal welfare seriously by adopting a cage-free egg purchasing policy for its global supply chain. Cage-free is the future of egg- production and we are hopeful that such progressive decisions from the key players will go a long way in improving the lives of millions of animals in the egg industry." In its statement,
Nicki Crayfourd, Director of Group Health, Safety and Environment at Compass Group PLC
, commented, "Improving the welfare of farm animals is a key focus for our business and we've supported the sourcing of cage free eggs since 2009. This commitment marks the next step in our journey and we look forward to continuing to work with partners such as Compassion in World Farming, Humane Society International and The Humane League who provide invaluable support and guidance." Egg-laying hens are often confined for their whole lives in wire battery cages so small and crowded with other birds that the animals cannot even fully stretch their wings. The use of conventional battery cages for laying hens is banned or being phased out under laws or regulations throughout the EU, five U.S. states, New Zealand and Bhutan.
The majority of states in India, which is the world's third largest egg producer, have declared that the use of battery cages violates the country's animal welfare legislation, and the country is debating a national ban.
The announcement by Compass Group follows a similar commitment made recently by
Sodexo
, the world's second largest food service provider, also to switch to a 100 per cent cage-free egg supply chain for its global operations. Compass Group joins a growing number of companies that have committed to cage-free egg policies worldwide including
Alsea
,
Unilever
,
Grupo Bimbo
 and
Nestlé
. Approximately 200 million egg-laying hens in India live within a space smaller than the size of an Ipad, so the announcement from Compass Group reflects real progress in this sector.