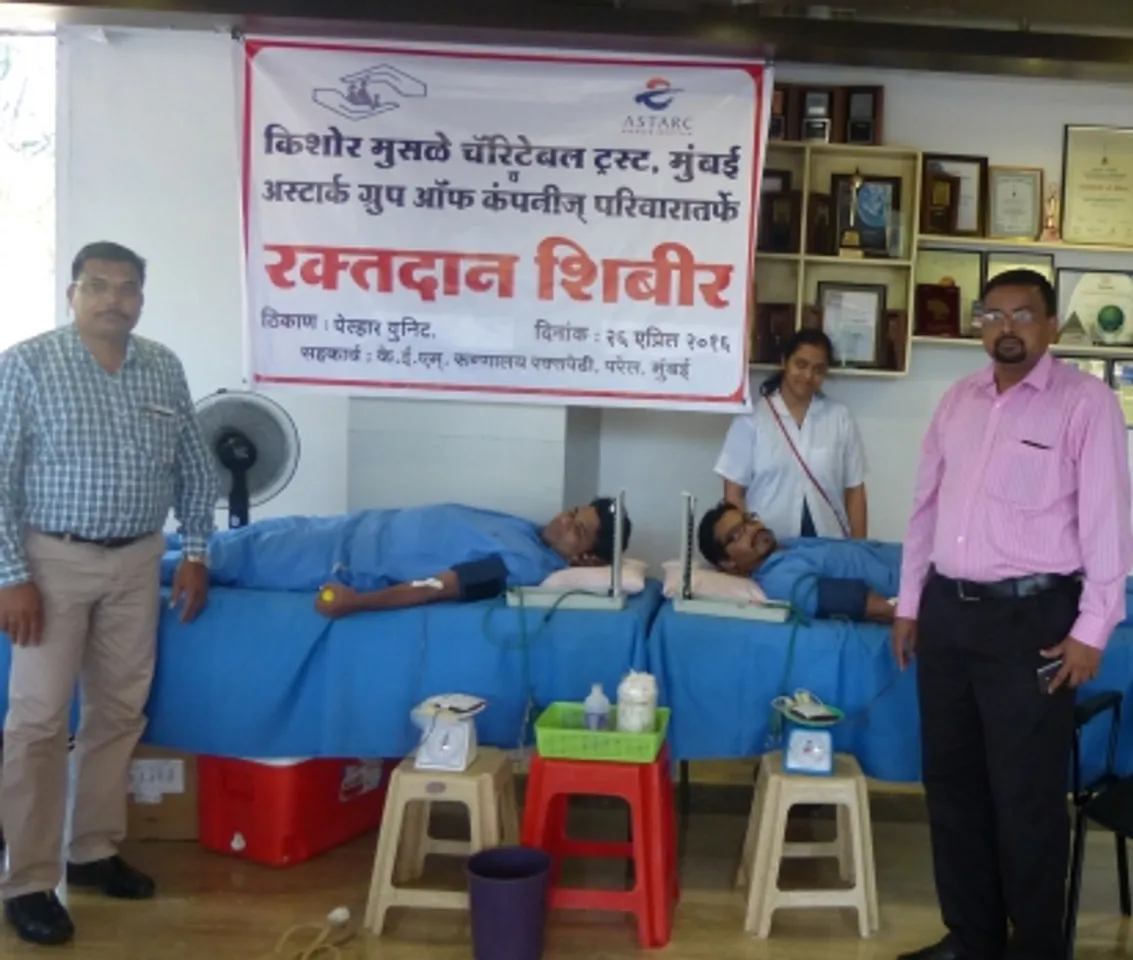 Understanding the never ending demand of Blood for patients undergoing treatment and planned surgeries, the Astarc Group organized a blood donation camp at its Plehar plant on 26th April 2016 and at its Head Office in Marol Andheri on 27th April 2016. The camp was organized through the Kishore Musale Charitable Trust (KMCT) that is committed to the Astarc Group's Corporate Social Responsibility towards Educational, Health Care, Environment, Socio - Cultural, Self Reliance and upliftment of the rural people - especially Adivasi communities.
The camp received a remarkable response from the employees with a collection of 169 units of blood. Donors included office staff to Management officials. The Camp was organized in association with KEM Hospital blood bank in Parel Mumbai. On an average there is a demand of 200 units of blood at KEM hospital alone per day. Patients from all over India come for treatment at this Government run hospital.
One of the proud female blood donors Reshma Toraskar shared her experience, "It was a very proud moment for me on 27th April 2016 when I donated blood for the first time in my life. Only a needy person knows the importance of blood but we as individuals should also understand the same. When our single contribution towards blood donation can save one life, if every individual decided to donate, there will be no shortage of blood in the World. People should live with love & care the society. Blood donation is just one way of doing that".