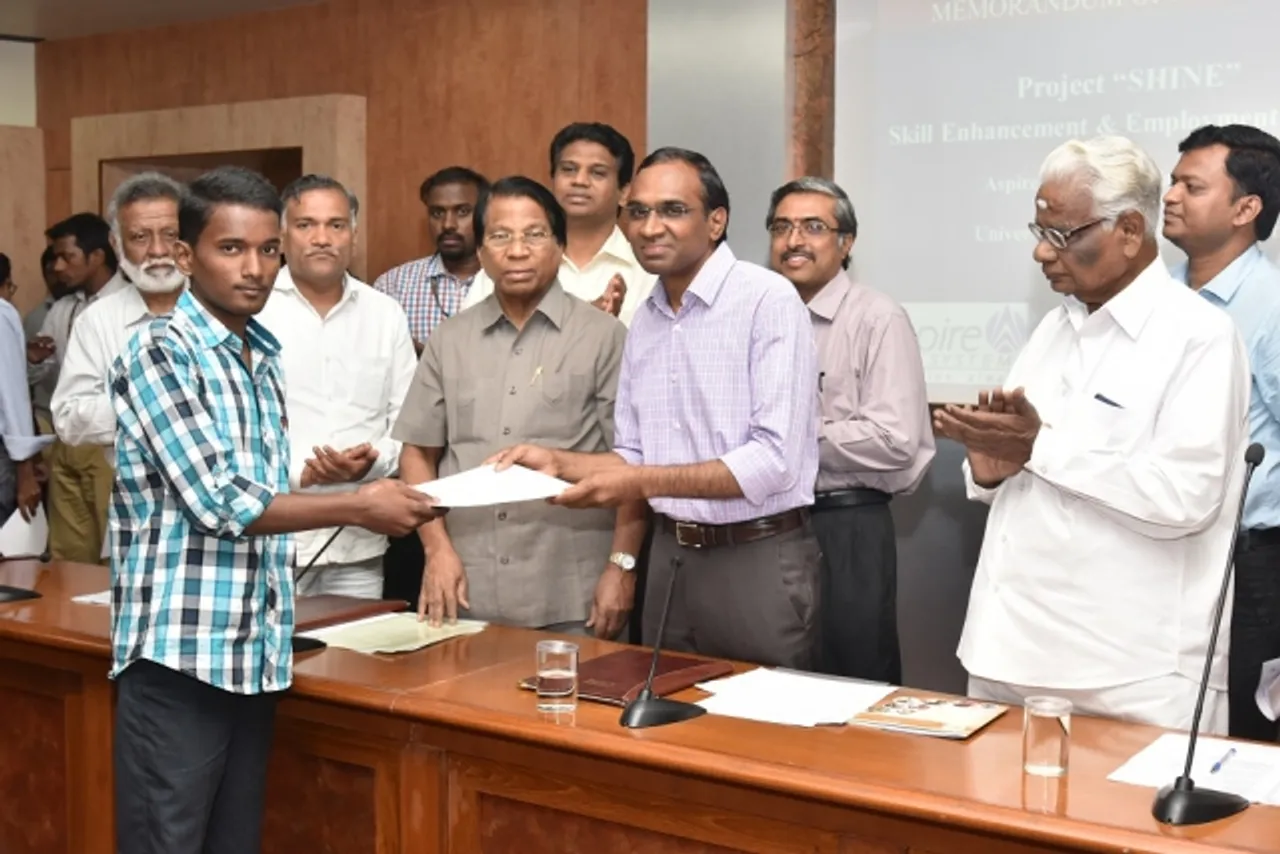 Chennai, August 2, 2016: Technology services firm Aspire Systems announced the launch of Program 'SHINE', in collaboration with Universal Higher Education Trust, Vellore, as part of its Corporate Social Responsibility Program. With a focus on Information Technology Skill Development & Employability, the company is looking to enable students from lower economic backgrounds, from Vellore and its surrounding districts.
"Practical knowledge is as, if not more, important when compared to theoretical knowledge. It is therefore important to encourage students to be trained with skills that can empower them to think on their feet, than just go by the book; this is what SHINE is all about. We are looking to help these students with programming skills, in addition to soft skills, thereby raising their chances of employability in the IT sector", said Sathappan S, Head - Corporate Social Responsibility, Aspire Systems.
The SHINE initiative is a year-long program consisting of two phases. The first phase is to be conducted at the Vellore Institute of Technology (VIT) campus, and the second phase is to be held at the Aspire Systems' Siruseri campus. The core focus will be on imparting programming skills to these students in order to add value to their employability in the IT sector. Additionally, training in communication and soft skills will also be taught.
Commenting on the partnership, Gowri Shankar Subramanian, Co-founder and CEO, Aspire Systems said, "Imparting of employability skills are the need of the hour. While students do have access to the best of theoretical knowledge, it is the IT industry's responsibility to equip them with skills that help them go up the value chain. The aim of SHINE is to ensure that we imbibe these underprivileged students with employability skills and give them the opportunity to be capable professionals. We have always believed that it is vital to give back to the society and be socially responsible".
Over 22 students have enrolled into this program and the course is scheduled to begin later this month.